First time buyer, bad credit – what can you do?
The world of mortgages is filled with misconceptions and myths, and rising to the top of that pile time and time again is that you can't get a mortgage if you have bad credit!
Time for a little myth dispelling!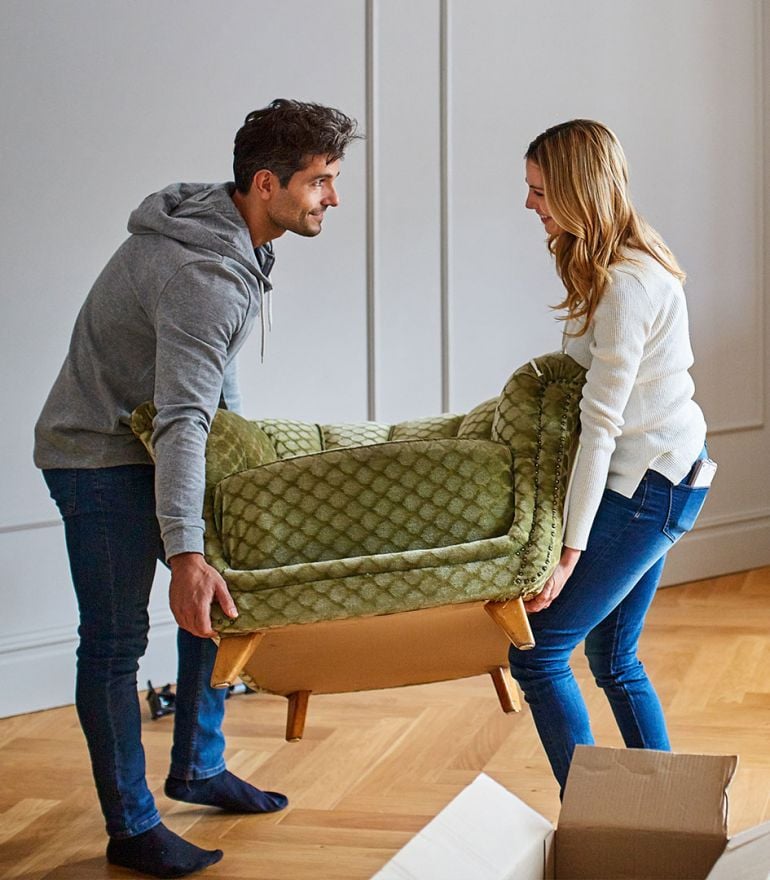 First time buyer nerves
One thing is always true about a first time buyer – they've never had a mortgage. It's understandable that if you've never done something you can be a little nervous about it, so why should getting a mortgage be any different?
Something else that's bound to make someone nervous is applying for credit when your past history is a little spotted.
Put these things together and it's no wonder there's a world of people wanting to buy their first home still needlessly living in rented accommodation.
Deposits – how to look enticing to a lender
Mortgage lenders are taking a risk in lending someone money, bad credit history or not. There's always the chance something goes wrong and the only way for them to get their money back is to go through the painful process of repossession and selling the house. It's the last resort for the lender, but it's always there at the back providing security.
Lenders do not want to be out of pocket if they have to go down that route. Repossessed houses sold quickly by lenders (often at auction) tend to not get their full market value, so suggesting that it's safe for them to lend £150,000 towards a £150,000 property isn't true – they could be out of pocket by £10,000 or more if push came to shove (plus there's the cost of administrating the whole process).
And this is why there is a deposit.
The deposit lowers the risk for the lender. The amount of the house value covered by the mortgage (this is called the loan-to-value (LTV) ratio) is lower and so if they sell it, they're going to recover their money.
If the deposit is high enough, then not only are they going to recover the debt, but they're going to profit from the situation.
A standard deposit is 10% - so if you want to buy a house worth £200,000 you will need to find £20,000 first to stump up. It's quite a hurdle and there's some great ways for first time buyers to get help – why not read our in-depth guide for advice on deposits for first time buyers?
If you want to show that you a good investment for the lender, then put together more of a deposit. Bad credit mortgages are out there and at The Mortgage Hut we can find one for you, but you are going to need a larger deposit if your credit history is particularly bad.
If you have CCJs or similar, then work from the assumption that you need 15% and it'll put you on good ground – anything less serious and we're sure to find someone who's happy with the standard 10%.
Why affordability means more than your credit score
You want a bad credit mortgage in the UK? Then show strong affordability.
Affordability is a measure of how much money you have left over at the end of the month once your essentials are all covered. If your income is £2,000 a month and your outgoings come to £1,200 when all said and done then you have great affordability. If your outgoings regularly hit £1,950 and you're always dipping into your overdraft then your affordability is poor.
Above and beyond your credit rating, the lender is going to want to see strong affordability because that means you have the cash available each month to make the mortgage payments. Of course they take into account your rent when calculating affordability, because they know that's not going to be there any more.
The lender wants to know that you'll still be able to afford your life once you buy the new shiny home, and they're not going to believe that even though you eat takeaways four times a week now, you are going to cut back when you get the house! So start cutting back on flippant spending straight away and built up that affordability.
Time, time and more time – the great balancer
Whatever bad stuff is on your credit score, it goes away after six years. After one or two it's still fairly recent, three or four and it's old news, five and no one really notices it and six years – pop! It's gone!
Whether it's a CCJ, run of missed payments or even a full bankruptcy, time heals everything!
Time also gives you a chance to save for a larger deposit and improve your affordability score.
Though you may be desperate for a house now (and we can definitely help!), remember that no matter how bad you appear on paper today, with a little frugal living and care, tomorrow is a different story.
Getting a bad credit mortgage as a first time buyer with The Mortgage Hut
With experts in mortgages for people with poor credit and specialists who work with first time buyers, we have you covered – and some of our friendly advisors fall into both camps! At
The Mortgage Hut
we work with a wide range of mortgage providers and can find the right specialist who will look at your application and happily respond with a 'yes'.
For more advice, why not read some of our articles on the subject. Want to know all the advantages you get for being a first time buyer? Try our in-depth guide to mortgages for first time buyers, and if you want to know more about poor credit and affordability, we have a range of expert articles to help.
Want to know how much mortgage you could get and what it'll cost? Why not use our bad credit
mortgage calculator
for a detailed quote?
Once all that is done, give us a call! We will speak to you with no-obligation and listen to your personal circumstances so that we can give you a realistic appraisal. Phone now or fill in our
contact form
to have one of our team get back to you!