Bad Credit Mortgages
Find out how to get a mortgage with bad credit, the eligibility requirements and the options available to you.
Check eligibility
Credit scores - How important are they and how do they work?
Your credit score gives lenders an idea as to how well you manage money and the level of risk they are taking if they loan you money. The lower your score, the higher the risk lenders will consider you to be.
Lenders look at your
credit score
as well as your ability to make repayments before deciding whether to approve any credit application, including credit cards, loans and
mortgages
. Generally, they use reports from one of the two main credit reference agencies (Experian and Equifax) who calculate your credit score and produce a credit report based on:
Your current level of debt and available credit; most lenders don't want to see you using more than 50% of your available credit.
Your repayment history across any credit agreements you hold, including whether you have made payments on time and if you have paid off at least the minimum amount required.
Late payments will generally be seen as a negative and will reduce your credit score.
If you have a bankruptcy, Individual Voluntary Arrangement (IVA), Debt Relief Order (DRO), or Debt Management Plan (DMP) on your credit record, how long it has been on there and whether it has been discharged.
Whether you have any County Court Judgements (CCJs) against your name and how long ago these were issued.
The number of credit applications you have made and over what time period.
Some of these will have a greater impact on your score than others. However, none stay on your credit report forever:
Late payments
, IVAs, County Court Judgements (CCJs) and
bankruptcy
are removed after six years.
Regardless as to the reasons, if you have a bad credit rating, your ability to get any type of credit will be limited and if you're considering buying a new home, you'll be best speaking to one of our specialists, who can help even if your bad credit is current.
Can I get a mortgage with a low credit score?
Not having a credit history can have a negative impact on your credit score in just the same way as late payments.
Young people, for example, or those who've recently moved to the UK may find they have no score simply because they haven't had time to build up a good one. Lenders always want to be able to see someone's payment history to understand and calculate risk.
That being said, there are lenders that accept people with a low credit score. Some will assess borrowers on a case-by-case basis, taking the level of deposit into consideration and the income in relation to the level of mortgage.
For bespoke advice that reflects your situation, ask a bad credit mortgage broker for their assistance. They can talk about which lenders you should consider and the pros and cons of each option to help you come to a decision that you feel comfortable about.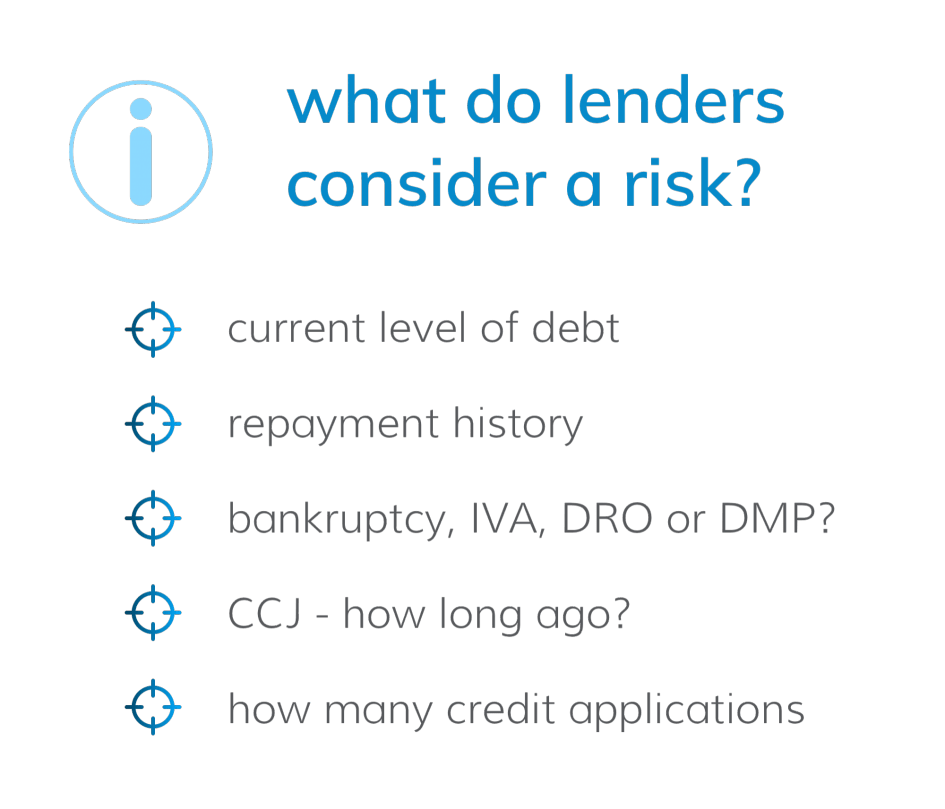 What is a good credit score?
Each credit reference agency calculates your credit rating slightly differently and has a different scoring system. Which means that what counts as a good credit score will depend on which of the three major agencies your lender uses. However, in general, a good credit score is considered to be at least:
420 out of 700 for Equifax
880 out of 999 for Experian
Anything less than this and you may struggle to be approved for a mortgage and need to look at lenders who offer people bad credit mortgages.
It's important to note, that some specialist lenders do not credit score, so if your score isn't great, it's not the end of the world. Our mortgage specialists are on hand to help!
You can check your credit score for free through any and all of the credit reference agencies, each of which have online portals that make it a quick and easy process. It is worth registering with all three because they have such different ways of assessing your credit history. Sign up for monthly updates on your score too, if these are available, so you are made aware of any changes, good or bad, in good time.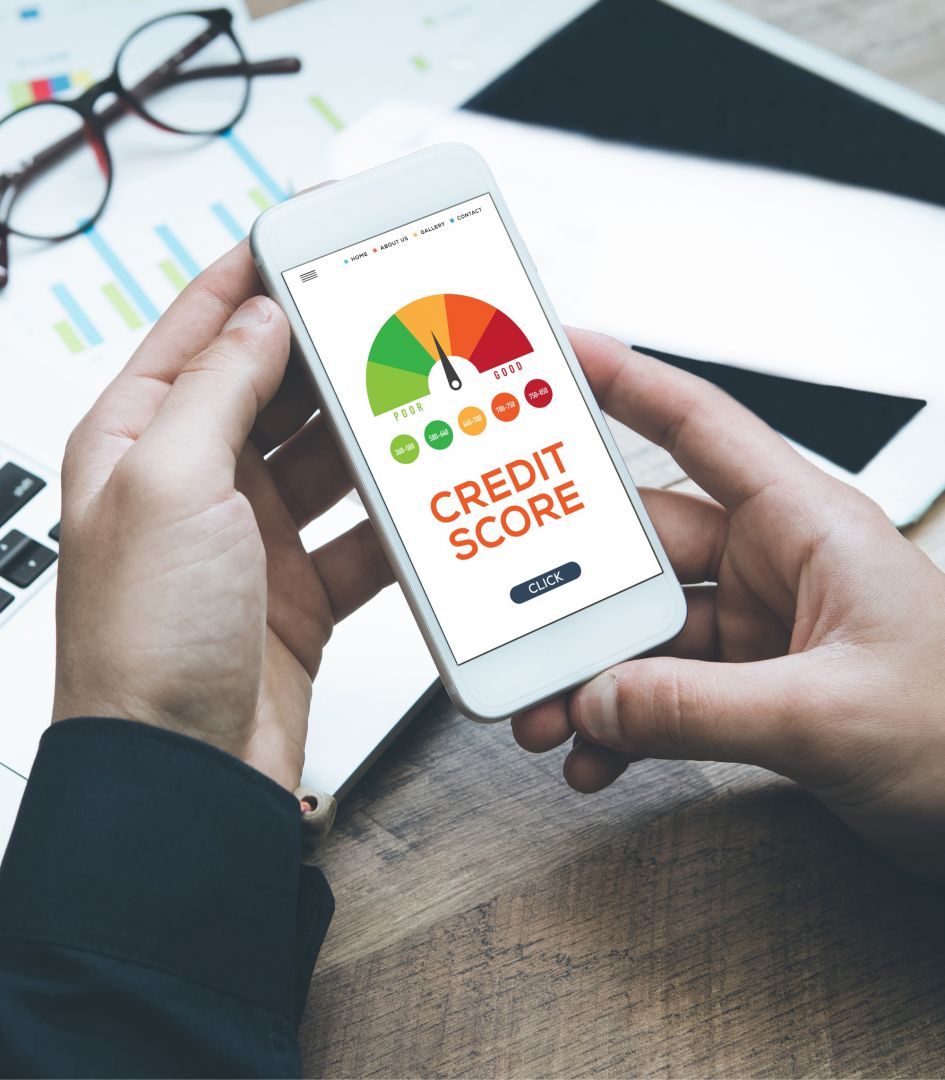 How to improve your credit score
If you aren't sure you will get approved for a mortgage or are hoping for a better interest rate or LTV ratio than you have been offered, you might want to wait before applying and work instead on improving your credit score. There are plenty of ways in which you can do this, and, with the following, you should see a difference - even if only a small one - within a few months.
It is a good idea to check your credit score and review the information held in your credit file regularly. This way, you'll be able to see any improvements and know when you're next eligible to apply for a mortgage. Look for errors on your report, including potentially fraudulent activity and report these straight away to the credit agency and any lenders. Also, see if your file is linked to anyone else either through a joint account or a shared address. If your account is linked to someone with bad credit, this could impact your score.
Make sure you are on the electoral roll
Having your name included on the electoral roll makes it easier to get credit as lenders see it as a sign of stability; that you have a permanent address which you are happy to share. It also reduces the chance that you are submitting a fraudulent application. EU nationals can be added to the electoral roll. Non-EU nationals can have proof of residency included in their credit report, providing reassurances to lenders, by sending the credit reference agencies a copy of a utility bill or their driving licence.
Even if you have late payments on your credit file, these become less important the older they are. Make sure, therefore, that you pay your bills on time going forward. Some bills are more important than others and will have a bigger impact on your credit score. These bills include your home phone, mobile or broadband bills and anything else that has a credit agreement attached to it.
Reduce your existing debt
Where you have existing debt look at how you can reduce this before applying for bad credit mortgages. The lower your debt levels, the more likely you are to be approved by lenders of bad credit mortgages, even if you can only reduce the amount of debt by a small amount. Look at whether you can manage to make more than the minimum payments on credit cards where you carry a balance, or if you can pay off loans early (provided that you don't have to pay any early repayment fees).
Stop applying for mortgages or other loans
The more applications you make, the worse this looks to lenders as they see it as a sign you aren't in control of your finances. If you apply for a credit building credit card, for example, and are turned down, don't immediately apply for another card but wait a few months before making another application. The same process goes for mortgages - if you are turned down, don't immediately reapply as you are likely to have this application rejected too. If you want to find out if you are likely to be approved, only complete soft searches as these won't show up on your credit report.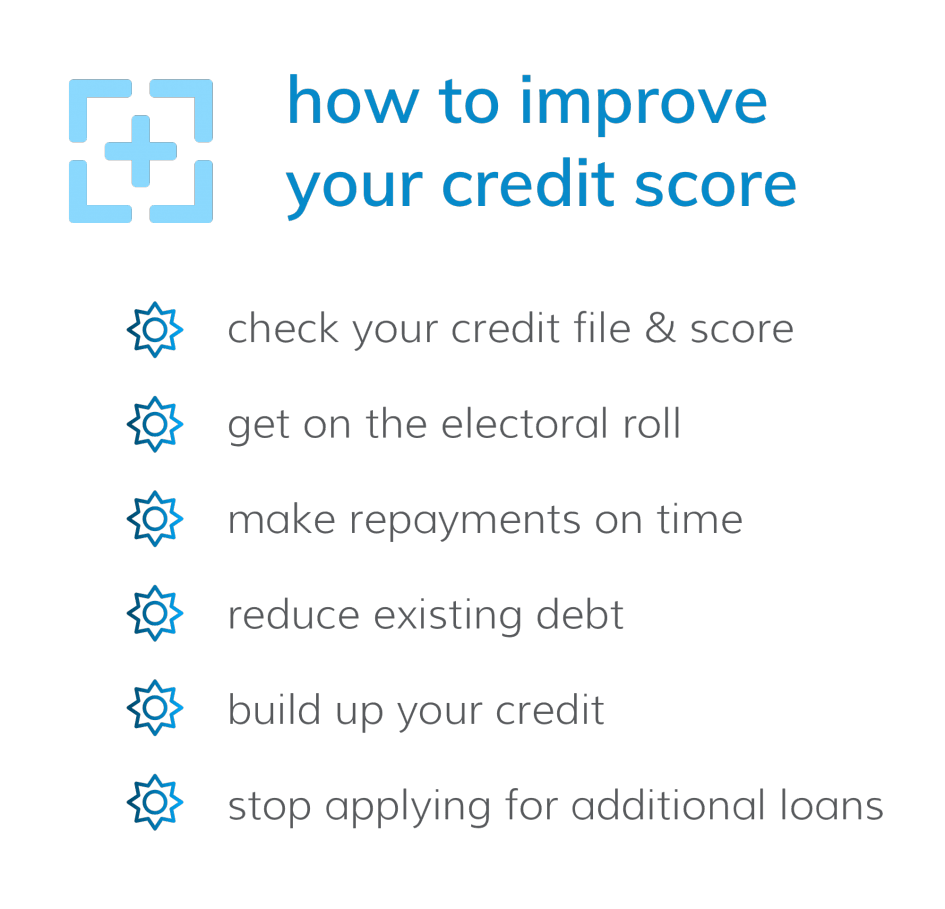 Can a broker help me get a mortgage with bad credit?
Getting a mortgage can be daunting, especially if you have bad credit and feel uneasy about approaching lenders and getting knocked back.
We take the chore of having to search and compare lots of lenders away from you, and present you with the best options, based on the information you give us.
We know the market, including which lenders offer bad credit mortgages, and what it takes to get your application approved. It's important that a mortgage application is packaged in the correct way, with logic that a lender will accept and reasoning to explain the adverse credit.
You only get one opportunity to make an application, so make sure you're dealing with a broker who knows what they're doing.
Our specialist team assist thousands of clients every year, so you're in safe hands
Know that whatever your credit issue, we don't judge; our love for helping people find a mortgage is genuine and we want you to feel confident that when you visit our offices, call or contact us online, the expert appointed to you will help.

How do I know if I've found a good bad credit mortgage broker?
Always check reviews and seek independent advice from a financial advisor to thoroughly check that the agreement you want to opt for is affordable for you.
If you feel comfortable with a mortgage broker and they have the below qualities, you're probably in good hands. A good bad credit broker:
Works in a fair fee structured manner (they charge fairly).
Has reviews from real customers that they have helped get a mortgage.
Has access to exclusive products.
Can give you access to direct deals from high street lenders and specialist lenders.
Has worked within the industry for years.
Understands and can recommend insurance products.
What are the benefits of working with a bad credit mortgage broker?
Hassle free services that focus on you
At The Mortgage Hut, we work for you, not the lenders. We pride ourselves on offering professional, hassle free services that focus on you as the client. It's our job to give the right advice for your circumstances.
Mortgage industry experts
Not only are our advisers qualified to give advice in the mortgage industry, but they have in-depth knowledge of the sector. This includes knowing the types of mortgages that are available, including the bad credit mortgage sector, and the type of lenders that would be willing to take a risk on a borrower with bad credit.
At The Mortgage Hut, we deal with over 90 lenders, with over 12,000 products so you'll get the most suitable mortgage. Even if your case is complex, such as you have a low credit score or adverse credit, we have lenders who will happily consider your application.
Helping to get your Mortgage Application Approved
By providing a personal review of your finances, carried out by a qualified mortgage adviser, we can help you to identify any issues in your credit report or financial situation that could impact your chances of being approved.
We'll discuss these with you and how they can be addressed before you apply. We can speak to lenders on your behalf, explaining the situation to them. Mortgage applications are generally assessed on a case by case basis, so it's important that the lenders underwriter understands the reasons for any blips or marks on your credit profile.
As one of the industry's leading mortgage brokers, we have good relationships with over 90 lenders, which means we understand the lenders criteria and underwriting process, so we know how to present the case to the lender.
Saving you money & time
We see the bigger picture - in addition to helping you find the right mortgage deal, our specialist mortgage advisers can save you time and money by offering related financial advice.
This may include helping you find buildings and content insurance for your new home or other types of insurance which could reduce the risk of your losing your home if you can't make repayments, for example, critical illness or redundancy insurance.

Looking for a Mortgage?
Find out if you're eligible in a couple of clicks, with no hidden credit checks.