I work on short term contracts – can I get a mortgage?
Yes!
Contract workers deserve homes too, and many people working on fixed term contracts have stable incomes and respectable salaries that mortgage lenders love. There's no reason why a contract worker shouldn't be able to get a mortgage if it's done right – at
The Mortgage Hut
, we know how to do it right!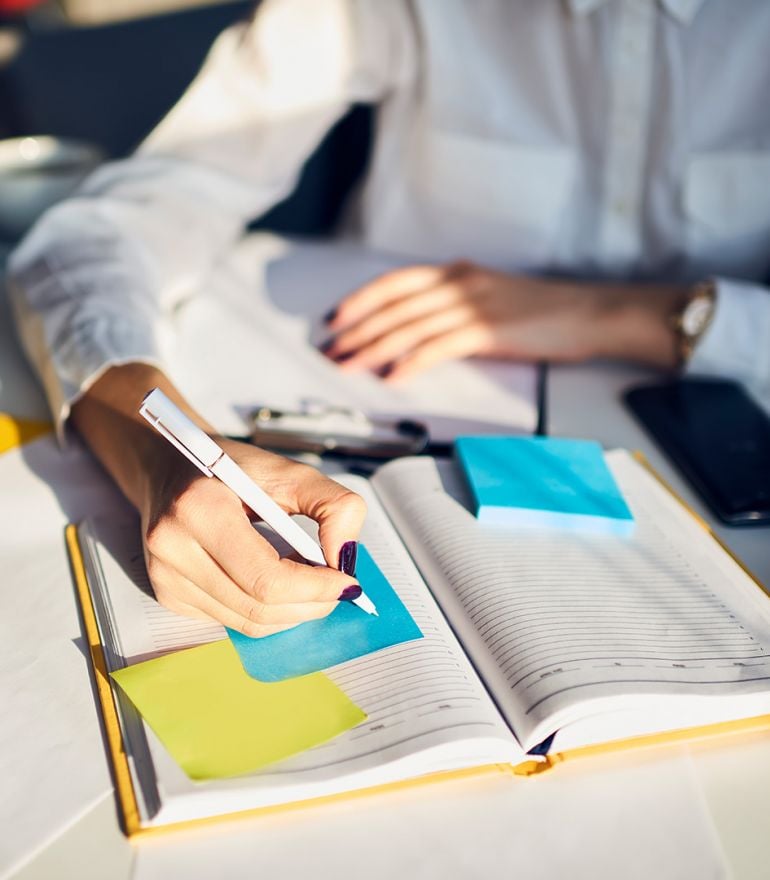 Project-based and fixed term contractors
Just because you are contracted on a project basis and go from one environment to the next, sharing your experience and skills, doesn't mean your money isn't stable. Though there may be gaps in-between contracts, a history of consistent work is going to impress lenders enough to secure some of the very best offers
Both short term project-based contractors and those who work with fixed term contracts will need to be able to show an extended period of regular income, through tax returns or umbrella accounting, but with this in hand a mortgage isn't far away.
Agency workers
Temp agency workers tend to move from one job to another, building a colourful CV in the process, but lenders can see how a string of shorter period work environments leads to a long-term stable income and that's what is most important to them.
Full time workers still in their probationary period
Being in the first few months of a job to see whether you are a good fit means your contract could come to an abrupt end. While some lenders are willing to look past this level of risk, others would prefer to wait until your probationary period has turned into a solid contract, or at least is long enough that your stability is proven (usually more than six months).
That said, at The Mortgage Hut we work with a huge range of mortgage providers, including those sympathetic to people still in their probationary period and can find a deal to suit any circumstances.
Does my job type affect my mortgage?
Your mortgage deal is going to be affected by the perception of your job. Contractors in highly skilled professional environments, such as solicitors, software engineers or locum doctors are going to be immediately more appealing than those working in lower skilled environments such as warehouses or in a call centre. Statistically, professional occupations are substantially more stable than low-skilled or unskilled labour and this will be considered by the lender.
That said, a reliable construction worker with two years of documented income and a strong credit report is a better investment for a mortgage provider than a professional teacher with large gaps in their working history – and the lenders will be quick to spot the difference.
What will a mortgage provider be looking for?
Good credit history

Temporary work contracts can unfortunately lead to poor credit history if your personal finance skills are lacking. Experts in the field will build up savings to cover periods between contracts and be able to show a fine record of financial stability. If that's you, perfect, if not then you might want to take the time to improve your credit standing.
We have an expert team who specialise in getting mortgages for people with bad credit, and we can definitely help, but the combination of temporary work and poor credit is a difficult one and your options are going to be limited.
Read our articles about bad credit mortgages and give us a call with any questions you may have.
Provable income
Your bank statements might not be enough. Lenders looking at providing mortgages to temporary workers may want a longer and stronger accounting record, and will be expecting to see tax returns or P60 forms that clearly show your average annual salary.
Your annual income will determine the size of the mortgage you can obtain, with most lenders willing to offer 4x your income, and some rising to 5x or even 6x in the right circumstances. To get a good mortgage, you are going to want to prove your income and show your reliability.
Affordability
An industry term for 'spare cash', your affordability score is a representation of how much money you have left over each month once your regular bills and other outgoings have gone out. Affordability is very important to mortgage lenders as they want to know that you can make the monthly repayments with your real world outgoings and not just suggest you can based on an impressive income alone.
Consistency
Gaps in your employment, jumping from one agency to another, contracts that are never renewed… lenders are going to see such problems in your contracting career and make note. A long period in your current role following a renewed contract agreement, or smooth transitions from one contract to another with little downtime are going to impress by contrast.
If you are seen as inconsistent, then many lenders will simply not want to deal with you, but a professional level of dependancy will give you a very good standing.
How much deposit will I need?
The more deposit you can provide, the better a mortgage deal you will get (plus the wider your choices will be). The deposit represents your personal investment in the property and nothing speaks louder to a lender than your willingness to invest considerably.
Most lenders will be willing to offer you a mortgage on an 85% loan-to-value basis, meaning you would need to find a deposit of 15%. Depending on the reliability of your income and your credit and affordability, some will offer LTV of 90% (deposit of 10%) on one side, and 80% LTV (20% deposit) when your credit score or affordability is a little less impressive. Rarely, you will find lenders willing to offer 95% LTV mortgages to temporary workers – but rare does sometimes happen and if that's what you need, we're here to help! Use our
mortgage calculator
to see what sort of end property prices you can look forward to.
Mortgage advice from The Mortgage Hut
Our team of specialist advisors are here to help you every step of the way. Whether you are at the beginning of your contracting career or have many years of solid work behind you, we can help you find an appropriate mortgage and get the house you deserve. Fill in our quick
contact form
or give us a call today to find out more.