Defaults on a credit file are one of the most common reasons for the refusal of a mortgage by many lenders, especially on the high street where generally only applicants with a clean credit history are approved. Because of the frequency of enquiries around this issue that we receive, the advisors we work with are some of the best specialists in the UK and successfully arrange mortgages for people with defaults every day. Thankfully, there are several mortgage lenders who are happy to approve applicants with all sorts of defaulted credit accounts on their file.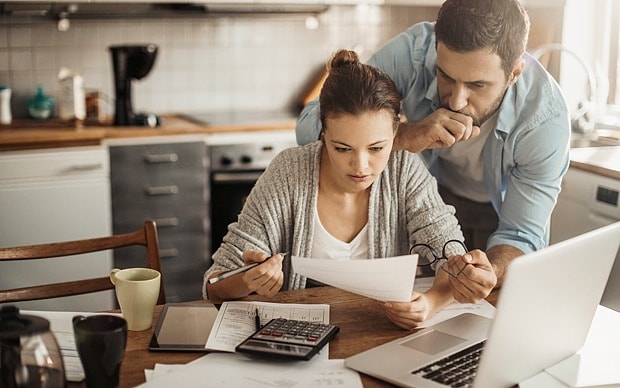 Can I get a mortgage with a default?

Yes, absolutely. It all depends on the lender's criteria at the time of application but, generally, there are several specialist lenders who approve mortgages for people who have defaults as part of their core business. The important thing to remember is that every lender is different – some specialise in low rates and lend to customers with clean credit, some specialise in self-employed lending, some specialise in adverse credit. The market for adverse credit lending has grown massively since the credit crunch and some lenders continue to relax their pass level requirements as the economy continues to develop. Default mortgages are set to be more widely available than ever. This does not mean it is easy to get approved – there's work to do and typically your advisor needs to know the market inside out to in order to get your application through so using a specialist is paramount.
Are some defaults more severe than others?
Yes, they are. All lenders will consider secured loan or mortgage payment defaults to be very serious and weigh them accordingly when making a decision. However, some lenders are more relaxed about, for example, missed payments on mail order accounts or mobile phone contracts. Defaults on credit cards and loan repayments fall in the middle ground.
A default will stay on your credit file for six years which could affect your ability to access credit in the future. However, despite what many people might think, it is still possible to find a competitive adverse credit mortgage with a default (or defaults) on your file.
How soon after a default can I get a mortgage?
The longer a default has been on your record, the less impact it is likely to have on your ability to obtain a competitively priced mortgage. It will stay on your credit record for six years from the date of the default, after which you can start to repair your credit rating.
What if my default is satisfied?
Satisfying (that is, paying off) a default before you apply for a mortgage will almost certainly improve your chances of being accepted but it is not necessarily always the best thing to do. Generally speaking, those lenders that grant adverse credit mortgages are more concerned with when the default(s) occurred than whether they were settled.
Can I get a mortgage with a satisfied default?
Most people in the industry assume that repaying bad debts is important when it comes to being approved for new borrowing but, strangely, this is not the case in the mortgage world. Yes, it will almost certainly improve your 'credit score' if you have satisfied your defaults before you apply for a mortgage but it is not always essential with the more flexible lenders because often they don't actually run a credit scoring system anyway.
Mortgages with settled defaults are slightly easier to obtain and with the adverse lenders who credit score, some will grade your application into a certain 'tier' of risk. Which tier you fall into will dictate which rate you are eligible for with some lenders. Generally, the lenders that accept defaults are really only concerned with when they were registered, not the dates of settlement, so mortgages with unsatisfied defaults are just as likely to be approved so long as the dates of registration match up.
How much can I borrow if I have defaults?
Generally, adverse credit mortgage lenders are tighter on their affordability calculation than some of the high street lenders. If you have a clean credit history you can borrow up to 5x income, sometimes more in certain exceptional circumstances. If you have defaults your maximum borrowing may be limited as the lenders who take on higher risk for those with adverse credit like to minimise the risk elsewhere, hence they may require a higher deposit in the majority of cases.
If the adverse credit issue is over 3 years old it may be possible to borrow up to 4.5, maybe 5x income, but usually maximum loans sizes are around 4x income. Generally, the more severe the adverse credit, the higher the risk is perceived to be and so lenders accepting a higher risk will limit loan to income to a greater degree.
'Income' is also a changing concept. All lenders accept 100% of basic salary but some will only accept 50% of overtime, bonuses and other additional income. Some will demand 3 years of self-employment where others are happy to lend to those with 1 year's trading. Some demand those in employment to have been in the same role for 12 months, some with the same employer for 12 months etc.
Maximum loans are also limited by other outgoings and financial commitments. Those with personal loan repayments of hundreds of pounds per month are less able to afford the new repayment than those on the same income with no other commitments which makes sense of course.
How Can We Help?
Your best chance of finding an adverse credit mortgage with defaults is to contact a specialist broker. At The Mortgage Hut, we have a team of specialist brokers who understand the market inside out and know exactly where to turn to find the best deals on adverse credit mortgages with defaults. With unlimited access to the market and exclusive rates that are not available on the high street, we can help you fully consider your options. We can also help you with your mortgage application and provide personalised mortgage advice.
Get in touch today for free initial advice and no-obligation quotes from our team of experienced bad credit brokers.