Everyone has to start somewhere, and that's never more true than with your credit history. If you have recently turned 18 then banks and other lenders expect you to have no credit record for them to check, but once your mid-20s have rolled on past, the lack of a clear financial background can start to look suspicious. It's enough that some lenders and high street banks treat an absence of credit history worse than a simply poor record!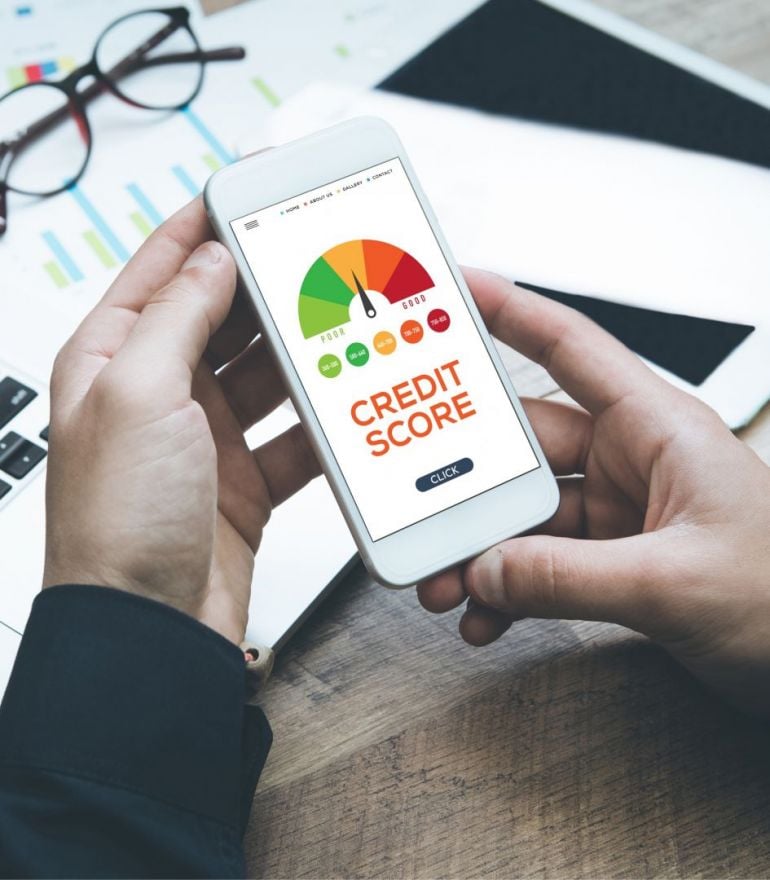 Thankfully, at
The Mortgage Hut
, we work with a wide range of lenders who are a lot more realistic and are willing to look at other factors in conjunction with your credit score in order to build a fair profile when making a lending decision. We can help you get a no credit history mortgage and to turn your current invisible status into a report you can be proud of.
Reasons why you might have no credit history
In a world where almost everything is recorded and stored, it might seem strange that someone reaches a position where they're an adult with no financial record, but there are plenty of legitimate reasons that could happen, such as:
Living with parents
Right at the top of the list are people who still live with their parents. We all know how hard it is to get onto the property ladder in the current climate and leaving home at 18 isn't the sure thing it used to be.
The financial crisis of 2008 had a huge effect in this area, and statistics show that while slightly less than 20% of young adults aged 20 to 34 were still living at home in 2008, by 2015 this had climbed to more than a quarter.
If you have spent your entire life living at home, you might not have any bills in your name, you've never paid rent and you could even have gone without a bank account. It all adds up to make you invisible to credit reference agencies.
Recently moved to the UK
Whether its because you've lived abroad for some years and recently come back, or if you are a foreign national and just starting your life in the country, having recently come to the UK is another prime reason you might be missing out on a credit history.
UK credit history is too old
Credit records only keep the last six years of transactions on file. Plenty of older people, in their fifties and beyond, can easily spend six years without making a mark. Happily getting on with life without the need for a credit card or bank account can put you in the shadows!
Not registered on the electoral roll
It's now a legal requirement to be on the electoral roll but for many years that wasn't the case. Plenty of people haven't caught up to the system and it's a core piece of data for credit tracking that makes you hard to follow when it's missing.
Other reasons
Some other situations that lead to a missing credit file include:
No permanent or fixed UK address
No employment history in the UK
Coming from a wealthy background and not previously needing credit
Recently released from prison
No UK bank account
How to get a mortgage with no credit history
If you are not on the electoral roll then getting a mortgage is near impossible, so it is important to start there. Once you a properly registered, a lender will be willing to look at your circumstances to understand why it is you are otherwise without a credit file. Although computers are used often to help with the decision making, nothing is black-and-white and an explanatory conversation can go a long way to making problems like this little more than a small bump in the road.
At
The Mortgage Hut
we specialise in getting our customers to the right lenders, making that match so that you get the best deal possible – and that includes finding the mortgage lenders that will get you the no credit history mortgage you need!
Simply relying on out expert help and a friendly lender isn't enough though – you should immediately start doing whatever you can to build up a positive credit report. It can take as little as three months to go from a blank file to a vibrant one, although you need to take some care there too.
Building your credit history with care
Applying for credit and making regular payments to show you are a good borrower is the basis of building a credit score. If you get a basic credit card, a bank overdraft, utility bills in your name and a simple mobile phone contract, then within a few months your responsible use of those lines of credit are going to look great to a mortgage lender - however, you mustn't forget the impact of applying for credit on your score itself!
Whenever you apply for new credit, it is taken into account. Do it too often and too irresponsibly and it can start to look like desperation and questions such as 'why does this person need so much credit so quickly?' start to put doubts in the eyes of the lenders. If you are rejected for credit, don't immediately apply for more, but take a step back and let the dust settle.
Patience is key and you may find that to build up a good starting score you need to take baby steps – of course, you can also use this time to save up your deposit, putting you in a stronger position for a mortgage and getting another good mark on your credit score.
Will I need a larger deposit if I have no credit record?
A larger deposit always helps your lending application, but no, you shouldn't need to worry significantly about the deposit. Deposits between 10% and 20% are the normal level for a residential mortgage, so plan with this in mind and speak to our advisors to see what deals are available for you.
Coming to The Mortgage Hut for the best mortgage advice
At
The Mortgage Hut
we have decades of experience in helping our customers get amazing mortgage deals. We know how to get a mortgage with bad credit as well as the best things to do in the case of an empty credit file, so whatever your circumstances why not get in touch? Our advice is no-obligation and completely free, so fill in our
contact form
today or simply pick up the phone and speak to an expert straight away!