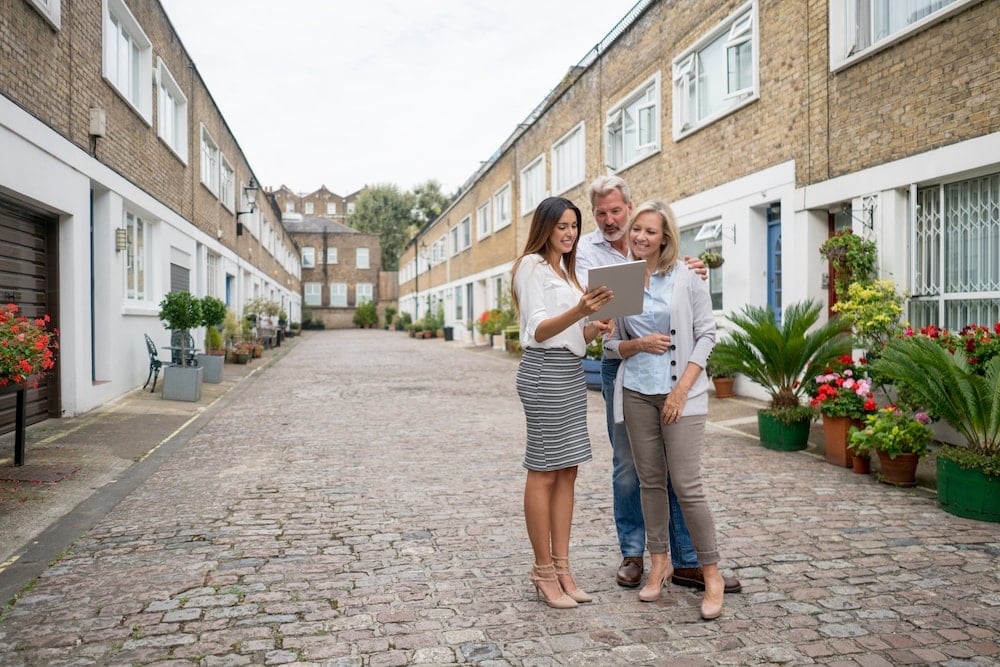 Since the introduction of the Mortgage Market Review (MMR) in 2014, lenders have had to add stricter stipulations to their lending criteria. As a result, older borrowers' mortgage prospects have changed.
Although there is no set age cap on mortgage lending, to mitigate the risk associated with older applicants, most providers impose upper age limits and maximum term lengths for borrowers over a certain age.
Fortunately, there are still plenty of home buying options available for older buyers; the trick is knowing where to look, which specialist mortgage products to look out for, and who to approach to secure the most favourable deal.
This guide explains the reasons older people can struggle to get a mortgage, typical later life lending criteria, and the specialist products you might want to consider to improve your chances of securing a competitive home loan.
Why is it harder to get a mortgage as an older borrower?
As your income tends to drop after you enter retirement, one of the propositions following the MMR was to encourage mortgages to be settled before this time, so as to prevent people entering retirement with unaffordable loans hanging over them.
Given that this generalisation can not be applied to the entire population of retirees, nor does it present realistic prospects for borrowers, many lenders responded by setting maximum age limits for mortgages to be repaid by.
A knock-on effect of introducing age limits is that mortgage terms often become shorter, meaning higher monthly repayments, and potentially unaffordable commitments for older people looking to buy a home.
Older people are also at greater risk of developing health problems and less likely to survive the standard mortgage term of 25 - 30 years. Lenders have to take this into consideration when assessing eligibility, which can lead to further complications.
What is the age limit for getting a mortgage?
While there is no maximum age in which you can apply for a mortgage, the majority of lenders have age limits. The thresholds will vary depending on who you approach, but typical lending caps tend to be set at:
The age in which you take out the mortgage - usually between 55 - 70.
Your age when the mortgage term ends - usually between 70 - 85.
Even if you're within the lending age limit when you apply for a mortgage, the caps could affect the length of the mortgage term you're eligible for, so it's important to consider all variables before committing.
For example, if you're 55 when you apply you should manage to fall within the majority of providers' lending parameters. If you want a 25 year repayment plan, you would have to find a lender with a minimum mortgage term end age cap of 80.

Lending restrictions for retired borrowers
Many mortgage providers alleviate risk by applying upper age and term length limits, but there are a handful of specialist lenders who don't have age caps.
While this is good news for some, such lenders may have especially strict eligibility criteria, and some may attach additional caveats to their mortgage terms which can present further problems for older borrowers.
For example, you may only be able to borrow low loan-to-value (LTV) mortgages, meaning a large deposit is required, and / or there may be a lending limit on how much you're able to borrow, regardless of your other circumstances.
Don't lose hope if you're an older borrower looking to get a foot onto the ladder - affordable homeownership could well be achievable.
Speak to a broker
to discuss your options, and let them point you in the direction of a suitable lender.
How to get approved for a mortgage as an older borrower
Given that most mortgages run for 25 years, it's not just those nearing retirement who may struggle. And as the average age of first-time buyers continues to rise, this presents problems for an increasing number of borrowers.
If you're planning on paying for a mortgage during retirement, you'll need to be receiving substantial income to cover your monthly repayments. You'll also need to meet your chosen lender's criteria regarding the following:
Deposit - lower LTV mortgages are commonplace for older borrowers, so you may need to save a substantial deposit.
Credit history - given that older people already pose a risk, a history of adverse can further hinder your application.
The type of property you want to buy - some mortgage providers are unwilling to lend on properties that fall outside of the 'non-standard' construction category.
The older you get, the more difficult it can be to access standard mortgage products. Applicants as young as 40 can be affected by age restrictions, so it's worth thinking about even if retirement is a fair way off.
On a positive note, there are specialist mortgages aimed at older borrowers, and plenty of flexible lenders who are happy to offer a bespoke service once they know more about you and your circumstances.
Speak to an expert
to find out more.
Challenges older people face when getting a mortgage
There are a few additional obstacles you may have to overcome if you are considering getting a mortgage later in life, that wouldn't usually apply to younger borrowers. Think about:
Proof of income
Mortgage providers usually confirm borrowers' earnings by reviewing payslips or SA302s. Similarly if you're retired, or due to retire during your mortgage term, you will need to provide evidence of the income you will receive.
Whether it comes from a pension, savings, investments or a combination of the three, you must prove to your lender that this income is sustainable and sufficient to cover a mortgage. This can be easier if you've already entered retirement, as there should be evidence of historical transactions.
Tax
Tax is another issue to keep in mind when considering taking on a mortgage as an older person, because inheritance tax could affect you, your will and the passing on of your property.
Power of attorney
You will also need to consider what would happen if you were to pass away before you finish paying off a mortgage. While not a particularly pleasant thought, if the worst were to happen, the responsibility would fall to your partner or inheritors.
To safeguard for the future, you might want to consider arranging a power of attorney to help deal with your mortgage affairs should you become unable to. Alternatively, you could
discuss your situation with a broker
who will advise the best route to take.
What mortgages are available for older borrowers?
Provided you meet the eligibility criteria, there are plenty of specialist products available on the market that may be better suited if you're struggling to secure a mortgage later in life.
Equity release is specifically designed for older borrowers, and is a way of unlocking some of the value of an existing property you own, in return for a tax-free lump sum.
Lifetime mortgage
Lifetime mortgages are a type of equity release available to borrowers over the age of 55. This is an interest-only loan taken out against your property in return for one large payout or multiple smaller sums. You can either make the repayments or allow the interest to roll up, to be paid off when the property is sold.
Home reversion plan
This is another form of equity release which is typically available to those over the age of 60. This scheme involves selling all or part of your home in exchange for a lump sum of cash, or regular smaller payments. On a home reversion plan you are permitted to continue living in your home until you pass away or move into long-term care.
Retirement interest-only mortgage (RIO)
This is an interest-only mortgage aimed specifically at over 50s (although some lenders have higher minimum age restrictions). Unlike standard interest-only plans, the capital is usually only paid off when you sell your home, pass away or move into long-term care. Any money left over is usually passed on to the beneficiaries of your will.
Hybrid equity release
A range of 'hybrid' equity release products are appearing on the market that allow borrowers to limit the level of debt that builds up over time due to interest roll-up.
Standard equity release plans, i.e. lifetime mortgages, are charged at an interest rate which is rolled up over the lifetime of the loan, which can increase significantly over time. The hybrid schemes allow borrowers to pay all or part of the interest for a chosen period, therefore significantly reducing the amount of interest roll-up.
Older People's Shared Ownership
Similar to the standard
shared ownership
scheme, this allows eligible applicants over the age of 55 to purchase a share of a home, up to a maximum of 75%, and pay reduced rent on the remaining part.
Joint mortgage
Typically a popular way for parents to give their child a leg up into the property ladder, there is the opportunity to reverse roles and help older parents secure a mortgage using the same technique - provided the son or daughter has sufficient affordability.
Guarantor mortgage
This is another type of mortgage often selected by parents to help their children secure their first mortgage, by agreeing to cover the repayments if they're unable to do so. Again, there is the option to reverse roles as a means to help an older parent buy a home.
How can I increase my chances of getting a mortgage as an older buyer?
To be in with the best chance of securing a mortgage, especially a competitive one, as an older borrower, address the following before submitting an application:
Have a solid repayment plan in place (with supporting paperwork) to demonstrate you can afford the monthly payments.
Review your credit score and take steps to address any issues where possible.
Save as large a deposit as you can - the lower perceived risk you pose, the more likely you are to find a willing lender.
Ask a mortgage broker to recommend lenders specialising in mortgages for older borrowers.
Why seek advice from a later life lending expert?
It's not easy getting a mortgage as an older person, but with the right advice it's very possible.
Amongst our team of advisers we have later life lending specialists, who will take the time to understand your requirements, and use their extensive market knowledge to seek out and recommend only suitable mortgage products from appropriate lenders.
For advice on getting a mortgage as you get older, give us a call on 02380 980304 or
submit an online enquiry
telling us a bit about yourself, and a member of the team will be in touch to discuss your situation and talk you through your options.