Which Co-Ownership Arrangement is Right For You?
Buying a property together
In the UK up to four people can buy a property together, but exactly how the property is divided up and how the mortgage works depends on whether you choose a joint tenancy or tenants in common mortgage.
But what are the differences and how do they work?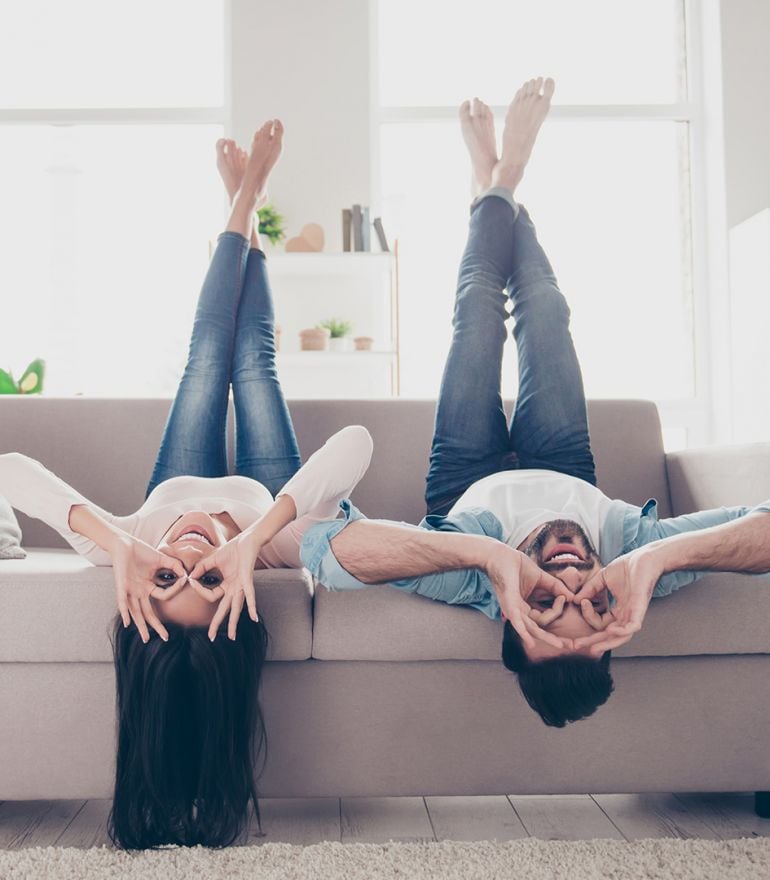 The difference between tenants in common and joint tenancy
Joint tenancy and tenants in common are ways you register the property with HM Land Registry. In both, all the parties are listed as owners to the property and have the associated legal rights, but they have some basic differences:
Under joint tenancy each partner is considered to own the whole of the property - with tenants in common, each partner has a defined percentage.
As tenants in common, the share of property can be left to any heir in a will – joint tenancy means property automatically becomes the full ownership of the surviving partners.
We will look at those differences in more detail later in this article.
The similarities between joint tenants and tenants in common
There are more similarities than differences:
Up to four people
Up to four people can be the legal owners of a property in the UK, making it possible to get a mortgage together as friends or family and not just as a married or cohabiting couple.
A single mortgage
While it is technically possible for different parties to a tenants in common property to obtain separate mortgages to pay their share, this is incredibly rare and most lenders would insist on a single mortgage tied to the property with multiple applicants than being happy with two, three or four individual mortgages.
A joint tenancy always has a single mortgage with all parties.
The type of tenancy doesn't not often impact on the mortgage and often the application for mortgage is put through with multiple applicants before the choice of joint tenancy or tenants in common is even confirmed.
Pooling funds for a deposit
One of the great advantages of a joint mortgage is the ability for multiple people to pool their resources in building a deposit. This will give you access to a wider range of mortgage deals and improve the potential size of the mortgage and the interest rate.
Joint responsibility for mortgage payments
With a joint mortgage, all applicants are responsible for making the monthly repayment. This can be both a beneficial thing (as each person's individual amount is lower and easier to cover) and a worry, as should one person find themselves in financial difficulties, the others are responsible for covering the mortgage.
This joint responsibility will also affect each individual's credit report as it will be shown that they have a financial tie to each other and one person's bad credit score will negatively impact the others (and vice versa).
Owners must agree to sell or remortgage
With any joint ownership, all the partners must be in agreement to sell on the property or take out any other mortgages secured on the house, including refinancing the mortgage or equity release.
In this way, all of the owners are secure in the knowledge that their home cannot be sold 'underneath them'.
Stamp duty and first-time buyers
In order to get the first-time buyers relief for stamp duty which means there's no tax to pay on the first £300,000 of the property, all the applicants have to be first-time buyers.
Unfortunately, this means that if a single applicant already owns a home and is providing their support and investment to help the others, the stamp duty increases will be significant.
For more understanding regarding stamp duty and the difference between a first-time buyer and someone purchasing a second home, why not read our article
here?
Self-employed or bad credit issues
If one of the partners has a complicated credit situation, such as those that arise from being self-employed or from previous bad credit or insolvency issues, then the entire mortgage application will be affected.
In these cases, The Mortgage Hut can help. We are specialists with getting mortgages for people with poor credit and have experts who can help you with self-employed mortgages. Read our many
helpful articles
on the subjects or give us a call for some immediate advice.
The share of ownership
One of the two largest differences between a joint tenancy and a tenants in common ownership is that of percentage shares.
With a joint tenant, all partners are considered to own the entire property in equality. If a sale occurs, then the equity would be split equally between the owners. All responsibility is equal, all rights are equal.
Most married couples tend to opt for a joint tenancy for the simplicity of this division, however it can cause conflict or underlying resentment if one person has paid more in to the house than the other.
Tenants in common fixes this issue. Under this system, each partner has a defined percentage share of the property and it can be split in whatever way you all agree. It could be a 70/30 split between two people, for example, or a four-person system set to 40/40/10/10. Any configuration of shares is possible and a reassessment and renegotiation of those shares is easily done at a later date should the situation change.
For example if one of three partners has greater savings and a better paid job at the time of application, they might request at 40/30/30 arrangement in the first instance. Should the other owners later improve their finances and take on a greater share (as well as offering to pay to equalise the deposit) a change to a more equitable exact three-way split could be made.
Though shares may not be equal, it does not affect any owner's right to be fully consulted on decisions such as future sale or remortgage.
Inheritance after a death
The second large difference between the two arrangements is what happens to the property share following the death of one of the owners.
With a tenants in common situation, the single share that belonged to the deceased becomes part of their estate and can be inherited by their heirs as dictated in their will. If they die intestate (without a written will) then the share will be passed to their spouse or children as the intestacy law dictates.
In joint tenancy, the property immediately becomes owned by any surviving owners. In the case of a married couple, this means the surviving spouse immediately becomes the full owner of the property. This level of ownership supersedes a will, so there is no provision for a joint owner to leave their property to anyone else.
Life insurance and the mortgage
If the deceased had life insurance in place to deal with their portion of the mortgage then it will be paid as appropriate and shouldn't cause any further worry for the surviving owners.
If there was no life insurance in place, then the burden of the mortgage would be shared by all living owners – including the estate of the deceased. Most mortgage lenders are flexible after death and allow a few months grace for the surviving parties to get affairs in order and reach a suitable arrangement, but in some extreme cases it could result in the house needing to be sold to pay the outstanding debt.
Usually however, such an extreme isn't necessary and the mortgage can be appropriately taken on by the surviving owners or refinanced as needed.
Inheritance tax and tenants in common
Under joint tenancy there is no chance of an inheritance tax bill. As the property is wholly owned by the surviving partners, there is no tax due until the final living owner dies and the property is inherited by their heirs.
With a tenancy in common, however, inheritance tax is due on the estate of the deceased, which includes their share of the house. Depending on the value of the home and other remaining cash and assets in the estate, this could mean the house would need to be sold to pay the outstanding tax.
Inheritance tax is one of the strongest reasons for choosing a joint tenancy over tenants in common.
Switching from joint tenants to tenants in common (and vice versa)
It is a fairly simple process to change the land registry deed to reflect a new tenants in common arrangement to replace a previous joint tenancy, or the other way around. There are plenty of situations where this may be appropriate, from buying out one partner and wanting the change, to going through a divorce and one ex-spouse remaining in the home while the other stays on as a part-owner.
Getting a joint mortgage - the tenants in common mortgage calculator
Understanding all the calculations that go into a joint mortgage and how the applicants status affects stamp duty and other considerations can be hard. Thankfully, at
The Mortgage Hut
we have a in-depth tenants in common
mortgage calculator
to do the hard work for you! Simply tell it some basic information and let it do the rest and you'll be able to see the advantages of a joint mortgage.
Co-ownership advice from The Mortgage Hut
If you are looking to share ownership of your house, whether in its simplest form of a married couple applying for a joint tenancy or a complex arrangement between four friends wanting an uneven split tenants in common mortgage, then we have specialists ready to help! Our team at The Mortgage Hut will find the very best deals from lenders across the UK.
Just fill out our easy-to-use
contact form
or give us a call today for some no-obligation advice!