Making sure your children grow up in a secure home is an important consideration for every parents. Being on your own while bringing up your kids is hard enough without struggling with rental costs and the relative insecurity of landlords in the long term. At some point, every family looks to own their own home – but can you get a mortgage as a single parent or is it out of reach?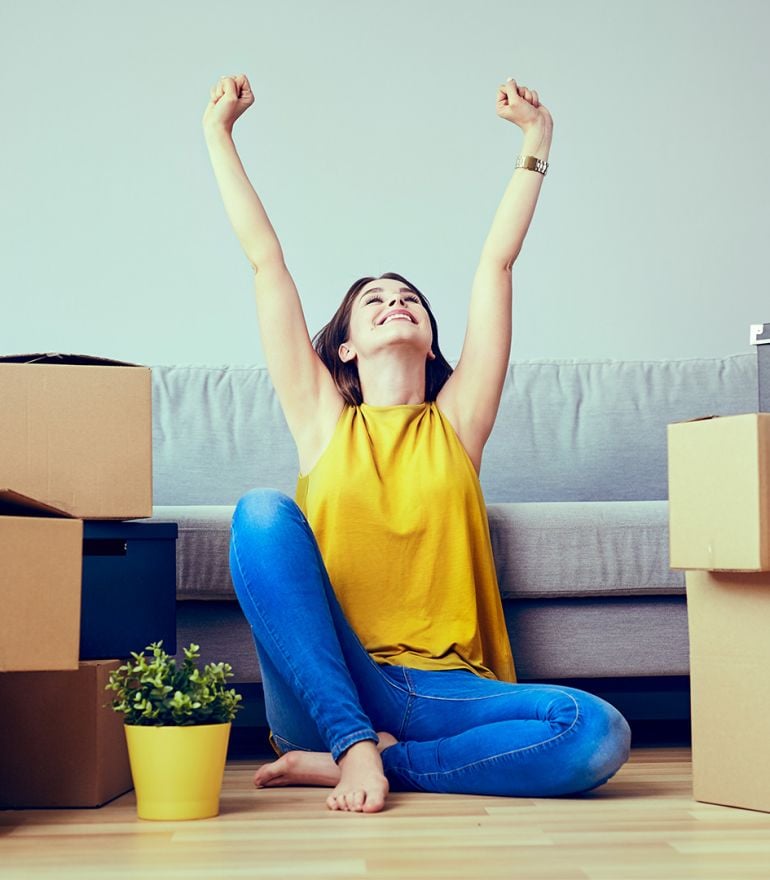 Is it possible to get a mortgage as a single parent?
Mortgage lenders tend to be more understanding than people assume. When you boil it down, a lender is happy to lend money to anyone if they have the right level of surety that the regular monthly payments can be met. There's no such thing as a specialist single parent mortgage, but there are plenty of mortgage deals available to a single parent!
There's no doubt that proving your viable financial position to a mortgage lender can be difficult, but if you know that you can afford a house, then it's just a matter of doing the right things to show that to the lenders. Across the UK there are a huge number of specialist mortgage providers who are willing to look at your personal circumstance with you to see how they can help – and at
The Mortgage Hut
we have the expertise to find exactly the right lender for you.
So, yes, it's certainly possible to get a mortgage as a single parent but like anyone else, you do have to work a little to prove you're a positive investment.
Income, outgoings and affordability – the keys to a new home
Your mortgage provider is going to want to see that on a monthly basis you have the funds available to make your repayments. It's the same question you will have asked yourself: can I afford a mortgage? If you think the answer is yes, then it isn't often too hard to show that's the case!
The first factor is your income. Many single parents mistake this to mean 'salary', but salary isn't the same as income as there are many places money might come from that are outside of your work.
Maintenance payments, child tax credit and child benefit are all dependable regular amounts of money that come in, so they do count as income as well as any money that you make from working. Through this, even people working part-time jobs can often afford a mortgage.
Remember, though, that housing benefit payments cannot be taken into account to form part of your income. Housing benefit is not there to pay your mortgage, so if you are reliant on it to cover your current rent, you may find a mortgage is not affordable.
As a rule of thumb, most lenders are willing to look at mortgages for four times your annual income, so if you are getting in £23,000 per year across all the sources, then you could get as much as £92,000 for a mortgage. There are some specialist lenders we work with who could stretch to 5x or even 6x mortgages so if your need is more than four times your income, don't despair –
just talk to us
and let us help.
Outgoings are typically high in a single parent family, especially if you have multiple children. Your outgoings aren't quite as easily calculated as your income, but previous bank statements will go a long way to working them out.
One of the largest factors for outgoings will be childcare. If you this is a substantial bill for you, remember it will be have a large impact on the mortgage you can afford. Cutting down childcare costs and other outgoings is going to help in your mortgage application – but even if this isn't possible, don't worry too much.
Make sure you factor any one-off annual costs into your average monthly outgoings.
Affordability is a rating based on your income minus your outgoings. If you have a large amount of surplus money (unlikely for most single-parent families) then your affordability is high. If each month is a bit of a squeeze, then affordability is low.
The better your affordability, the more chance you have at a mortgage, but don't let a low affordability score put you off. Lenders understand that the numbers might be tight – they are looking for an ability to pay the mortgage off, not for you to be wealthy!
Finding a deposit
After affordability, the next significant factor is the size of your deposit. The range of lenders mean that deposits from 5% to 15% are expected, and of course the more you can offer, the easier it is to get a mortgage.
Saving up thousands of pounds for a deposit might feel close to impossible, but there are places where you can get help.
The 'Help to Buy' government equity loan
Developed as part of the 'Help to Buy' scheme, the equity loan presents you with a little more oomph when it comes to getting a mortgage. Provided you can find the first 5% of a deposit, the help to buy loan will bump that up to as much as 25%, allowing you to get LTV mortgages of 75%.
This puts you in a far stronger position and makes any application far more likely to succeed.
Remember though, that the help-to-buy loan is not a grant and does need to be paid back eventually, too!
Many family members are willing to help their relations get on the property ladder. You may feel awkward discussing it with your family, but where loans are often points of contention and conflict in family, a gifted deposit is typically seen in a positive light.
It must be a gift and not a loan as further loans affect your affordability! Typically they will be asked to sign a Gifted Deposit Letter than state that they do not expect the gift to be repaid and they will not have any interest in the property.
Another case of asking your family for help, a guarantor mortgage is one where someone else uses their own home as security on your mortgage, making them liable to pay any mortgage repayments on your behalf if you can't.
It is vitally important that you know that you will be completely able to make the repayments as it could put your relationship at considerable strain if you don't.
Guarantor mortgages do have some advantages regarding a deposit, however, will many lenders will happy lend you 100% of your house value with one in place.
While the money from a personal loan is as legitimate to use as a deposit as any other cash, taking out one loan to fund a second is a bad idea and will have a negative impact on your affordability rating.
Using a personal loan as a deposit does sometimes work, especially if you otherwise have excellent affordability with low outgoings but simply haven't had the time to save up a deposit, but it is generally frowned upon and many lenders simply won't be interested in your application.
Working with as many different lenders as we do, at
The Mortgage Hut
we are able to find deals on mortgages utilising a personal loan as a deposit, so if this is your only option, do let us know.
Remember that the interest rate on a loan, plus the need to repay it back in a shorter term, can make a loan increase your monthly outgoings considerably.
Previously poor credit – single parent mortgages with bad credit
Like any other type of credit, any prospective mortgage lender will take a good look at your credit report before making a decision. If you have anything significant, such as a individual voluntary agreement (IVA) or previous bankruptcy it is going to make your chances for a mortgage diminish, but don't despair – at
The Mortgage Hut
we know which lenders are happy to work with people with bad credit and will help you find that elusive deal.
If you are struggling with a deposit and bad credit, however, then we recommend taking some time up to repair your financial situation. By putting off your house buy for six to twelve months, you give yourself the time to build up a deposit and simultaneously improve your credit score. A year's careful planning and frugal living can make all the difference.
For more advice on getting a mortgage with bad credit, why not
read our articles
?
Experienced mortgage advice for single parent families
At The Mortgage Hut we're here to help you! Give us a call today or fill out our
contact form
and we can discuss your individual situation with you – chances are a mortgage is closer to your grasp than you knew!