'Agreement in principle', 'conditional mortgage offer', 'mortgage promise'... the industry is jam-packed with jargon seemingly designed to confuse, but in essence, these terms all mean exactly the same thing.
What is a mortgage agreement in principle, do you need one, how long does it last, and does it affect your chances of being approved for a mortgage? This guide covers all you need to know.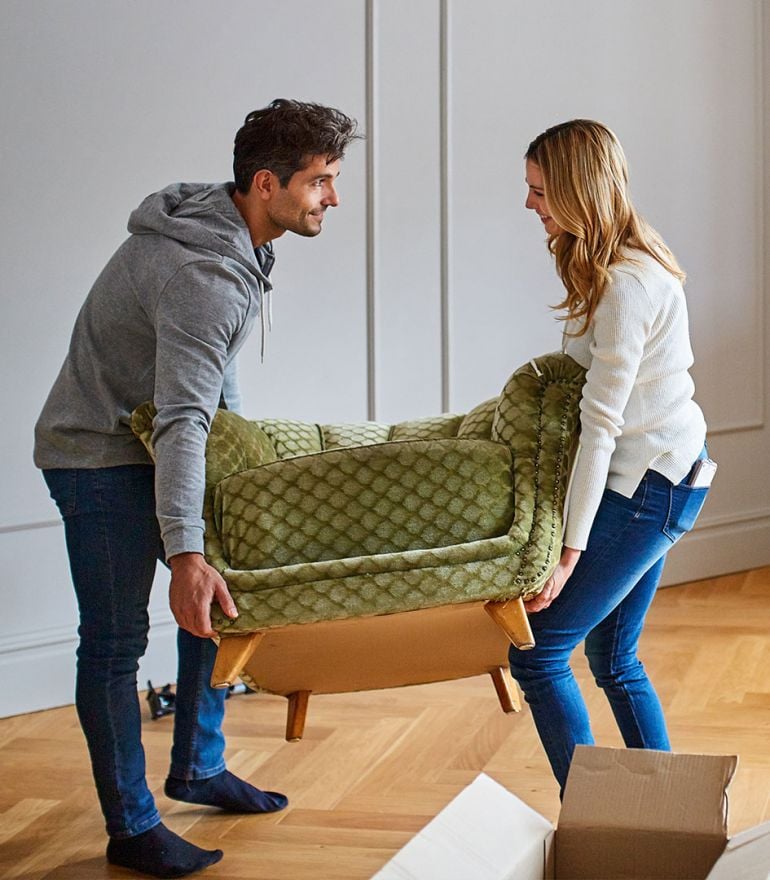 What is a mortgage agreement in principle?
An agreement in principle (AIP), also known as a 'decision in principle' (DIP), a 'mortgage promise' or a 'mortgage in principle', is a written statement from a mortgage provider saying that, 'in principle' (i.e. 'on the basis of the information you've provided') they would agree to lend you a certain amount for a mortgage.
An AIP gives you a good idea as to how much money you could potentially borrow so you know which properties fall within your price range, so when the time comes to put down an offer, you'll have no surprises in knowing what you can and cannot borrow.
Many estate agents and sellers will only take you seriously if you've got an AIP, as it shows that you're committed to purchasing a property. Having one can often help speed up the house buying process, which is usually a welcome thought to buyers.
What is the purpose of an agreement in principle?
When you are trying to buy a house and secure a mortgage, it's easy to find yourself in a chicken-and-egg situation: do you find the house before finding out whether you can afford it, and risk losing it to another buyer?
Or do you sort the money before finding the house (which just doesn't work, because no lender is going to put a huge sum of money in your bank account against a house that doesn't exist yet!)
An AIP provides some middle ground. With an in-principle agreement in hand, you can start browsing properties within your price range, knowing that when you find the right one, a quick call to the lender should get the money moving.
How to get a mortgage AIP
To get an agreement in principle, you'll either need to speak to a mortgage broker or approach a lender directly. If you go straight to the lender, this can usually be done in-person, online or over the phone.
Although it's not a full-on mortgage application, you'll still need to submit a number of personal and financial details before you receive an agreement in principle. Usually, you'll be asked to provide:
Your name and date of birth.
Marital status and number of dependents.
Your monthly income and expenditure.
Any instances of adverse credit.
Three years' address history.
Estimated property value.
Deposit / amount to borrow.
At this stage, you shouldn't need any supporting documents - but you will later on.
How long does it take to get a mortgageAIP and how long does it last?
An AIP application can be completed relatively quickly, so long as you have the right information at hand. Once you've submitted an application you should hear back from the lender within 24 - 48 hours, although some may be able to approve it within a matter of minutes.
Once you've received your AIP, most are valid for between 60 and 90 days. In some cases it should be fairly straightforward to renew the terms of the agreement after this period is up, otherwise you may have to re-submit.
How does getting an AIP affect your credit rating?
When you apply for an agreement in principle, the mortgage provider will carry out some form of search on your credit file to establish whether they're happy to lend you the amount you require.
Depending on the lender, the subsequent search may either leave a 'soft' or 'hard' footprint. Be sure to check the details with your mortgage broker or lender before you apply, because each type has different implications for your file.
Soft credit searches for an agreement in principle
A soft credit check is a broad enquiry into your credit file. Lenders can access the information they need in order to come to a decision, but won't necessarily take a deep-dive into the details.
If a mortgage provider carries out a soft credit search as the basis for approving an AIP, there will be no impact to your credit score and no footprint will be visible to other prospective lenders, only you.
Hard credit searches for an agreement in principle
A hard credit check is a more comprehensive assessment of your credit file. It allows lenders to examine your financial history, and any instances of adverse you've experienced previously will be flagged.
If a lender uses a hard search to approve an AIP, it will leave a visible search footprint. Too many hard checks in a short space of time can be damaging to your
credit score
and raise red flags to other lenders accessing your file, which is why you should wait between applications.
What are the advantages of having a mortgage AIP?
You don't have to get a mortgage agreed in principle, but some lenders do prefer you to have obtained one prior to submitting an application. There are also a number of pros to having an AIP:
You can confidently go house hunting knowing the money should be there waiting for you.
It can be a useful indicator of how much you may be able to borrow, so you can search for properties that fall within your price range.
It makes you a more attractive prospective buyer than those who don't have a mortgage in principle ready.
It shows you have comfortable credit and strengthens your position as a buyer.
What are the disadvantages of getting an AIP?
Nothing is set in stone at the AIP stage, so things could go either way when it comes to having a mortgage application approved. Other factors to consider:
Obtaining a mortgage in principle is not the same as obtaining a mortgage. You could still have your application rejected or the rates changed when the final application is processed.

Getting a mortgage in principle will often involve a hard credit search on your record. This is fine for a one-off, but a chain of these in a short space of time could damage your credit and your ability to secure the actual mortgage later on.
Deals with your lender could change in the time between agreeing in principle and the final mortgage, meaning you lose out on a deal you were banking on.
Secure a mortgage AIP with the help of an expert
While having a mortgage agreement isn't the done deal, having one can be incredibly beneficial. Not only can it help establish your budget and direct your property search, you'll have some peace of mind prior to the application stage.
Our team of expert advisors can arrange a mortgage in principle for you without delay. Not only that, they're at hand to answer any questions and guide you through the rest of the process, so you're in with your best chance of mortgage approval.
It's as easy as filling out our simple online contact form or picking up the phone. Submit an enquiry or give us a call on 02380 980304 to get the ball rolling.
Mortgage agreement in principle FAQs
Below we've covered some of the most common questions relating to mortgage decisions in principle. If you don't see the answer you're looking for,
get in touch
and we'll do our best to advise.
Do you need a mortgage in principle?
No, getting an agreement in principle isn't mandatory - although some agents will insist that you have one before allowing you to move forward with an application.
Can a mortgage be declined after receiving an AIP?
Yes, it is possible to be turned down when applying for a mortgage after receiving an AIP. Remember, this decision is made in principle.
Usually, rejections occur due to a change in circumstances between the time in which you received the AIP and submitting your final mortgage application. Common reasons for being declined after getting an AIP include:
A change of job.
A significant change in income or outgoings.
Taking out another form of credit.
Missed payments or other bad credit issues coming to light that weren't declared during the AIP.
Discrepancies on your application.
Neglecting to meet other lender-specific criteria.
Lenders don't always provide a definitive answer as to why you have been declined, so it's worth asking your lender or broker for clarity to help prevent the same thing from happening when you reapply.
What to do if you've had a mortgage in principle rejected
If you've had a mortgage offer rejected despite receiving a decision in principle, don't give up hope. Often this is down to a change in circumstances, in which case you should update your details and reapply.
Aside from that, there are a whole host of reasons that an AIP could be declined. Every mortgage provider has different eligibility requirements, and because an AIP only covers the basics, you could be falling short at other hurdles.
To prevent this happening again, work with a broker who can carry out an assessment of your personal circumstances alongside the information you've provided in the AIP, and point you in the direction of lenders most likely to accept your application.
When should I get an agreement in principle?
If you're a
first-time buyer
, agents usually prefer to have the assurance that you stand a good chance of getting a mortgage before you put in an offer on a property, so it's advisable to have an AIP by this point.
If you're
remortgaging
the need is less urgent, so you might not apply for an AIP until you've chosen a lender and mortgage product.
Does an AIP need to come from the same lender you apply for a mortgage with?
No, an AIP from any reputable mortgage provider is valid. If you have an idea as to which lender you want to go with, securing an AIP from them could lessen the risk of rejection later on.
How many mortgage agreements in principle can you have?
While there is no limit to how many AIPs you can have, if lenders run a hard credit search on you before issuing you with one you will be left with a mark on your credit file which is visible to other lenders.
This shouldn't be problematic if you're sensible about it, but as with any application for credit, too many within a short period of time can negatively impact your credit score and raise a red flag to prospective lenders who access your file in the future.
Are mortgage AIPs legally binding?
An agreement in principle is not a legally binding document for you or the mortgage provider that issues it. An AIP simply serves as an estimation of how much you could potentially borrow given your current circumstances.