If getting your mortgage is a trek up a hill, then the underwriter is the summit.
While underwriting isn't a particularly fun part of the home buying journey, it's integral to the process. Once you pass this stage, you can see the whole view and getting down again is a simple run through the grass.
But what exactly is an underwriter, what do they do, and when in the home buying process is one required? This guide covers all you need to know.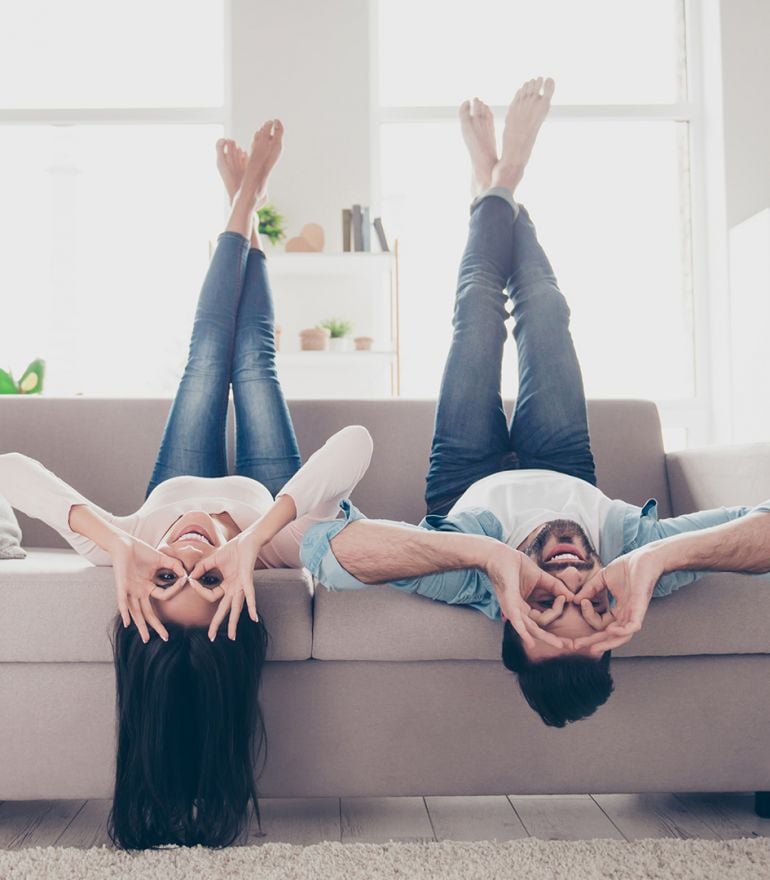 What is mortgage underwriting?
Underwriting is the process in which your chosen mortgage provider takes on your financial risk, for an agreed fee (this is the interest you pay on the loan).
Before coming to a decision as to whether they are willing to accept your application, they need to establish the level of risk you pose as a borrower. They do this by carrying out a number of eligibility checks in accordance with their own lending criteria and wider legal regulations.
What does a mortgage underwriter do?
A mortgage underwriter works for a mortgage lender. They will carry out an in-depth analysis of a borrower's mortgage application, and are responsible for making the final decision as to whether or not to lend.
The underwriter will start off by having a thorough read of a mortgage application, calculate a risk assessment based on the findings, and match it against the borrower's profile. During the process they will be looking out for any red flags or inconsistencies, and may ask additional questions or request further documentation as needed.
Once the process is complete, the underwriter will either pass the mortgage, suggest amendments to the deal, or reject it.
What checks are involved in mortgage underwriting?
The checks underwriters make before coming to a decision regarding your mortgage will be surrounding:
Lender policy - requirements you need to meet re. age, legal status, loan-to-values, deposit, credit history, etc.
Credit reporting - lender-specific scoring to determine your credit-worthiness and ability to repay.
Affordability - usually a combination of income multiple and borrower-specific affordability calculations.
Property - to check for defective or high-risk properties, construction methods or materials against the lender's criteria.
Fraud and money laundering - to pinpoint where your money has come from and clarify any anomalies.
Generally speaking, the mortgage underwriter will conduct these checks in three stages:
Evaluating the risk of the loan
This is a by-the-numbers evaluation, examining the risk factors of the loan by measuring it against your credit history, looking at your affordability and whether you present a positive investment for the lending institution.
Making sure you meet the requirements
There may be specific criteria for the loan (for example a first-time buyer), and it is important that you meet all the requirements for this particular loan. The underwriter may suggest an alternative if this isn't the case.
Checking documents
Reading the paperwork and making sure everything has been properly submitted and signed where needed is an important step.
The primary concern for underwriters is whether you are going to pay back the money without difficulty.
Looking at your past credit history is a good indicator, but it won't be as simple as just reading the overall credit score and ticking a box; underwriters look for patterns with credit problems and try to weigh up whether you are not only financially able to pay back the money, but fiscally aware and reliable enough to willingly do so.
When during the mortgage process does underwriting take place?
Every lender is different, and each will adopt a slightly different process to mortgage underwriting. There will be varying levels of both automated and manual checks carried out to form a risk assessment, which underwriting plays a key part of.
The first stages of your mortgage application can usually be processed by a computer or two without the need for human input:
Pre-soft credit check
Top of the funnel' checks designed to filter out applicants based on information regarding age, term, and instances of bad credit.
Scorecarding
Another high-level assessment of your income, employment status, debts, etc. to generate a score that must pass the lender's minimum requirements.
Provided you make it past this stage, it is usually after this stage in which lenders would issue a mortgage agreement in principle (AIP).
While the broader checks can be carried out by computer software, the final decision will often come down to a person – the underwriter, who will manually carry out:
Property valuation and underwriting
After a valuation of your property, the underwriter will perform an in-depth review of your finances and other personal circumstances in relation to the loan.
During this time the underwriter may request additional information to support your application.
How long does underwriting take?
Given that the underwriting is a predominantly human process, there's no hard and fast rule surrounding how long it will take. It is very much situation-dependant, and can be affected by:
How much experience the mortgage underwriter has.
How complex your application is.
How busy the lender is.
For example, if your application is fairly complex it might take a few days for a junior underwriter to carry out the necessary checks to the required standard, whereas a senior underwriter with many years' experience may come to a decision fairly quickly.
If your application is submitted during the spring, you could be looking at longer processing times than at Christmas time, for example, because this is a more popular time of year for property sales and underwriters' services can get stretched.
Generally speaking though, mortgage underwriting should take no longer than 3-4 working days and almost all applications are complete within a week - though this can easily be extended if more information is requested.
Why would my mortgage be declined during the underwriting process?
There are a whole host of reasons as to why your mortgage application could be declined during underwriting.
Usually, it will be because you don't meet the lender's criteria, your circumstances have changed, or red flags or anomalies are spotted within your application. Some of the most common reasons include:
Undisclosed instances of bad credit.
Too many credit applications within a short timeframe.
Outstanding debts.
Didn't meet the affordability criteria.
A change in job or income.
Inconsistent income.
The type of mortgage you applied for was wrong for your circumstances.
Most of the time, lenders will justify their reasoning - but if they don't, be sure to ask them, or if you
work with a mortgage broker
, we'll be more than happy to do so on your behalf.
Once you know the issue, there's a good chance you can fix it by working to improve your credit score, reducing some debts or saving for a bigger deposit.
If you get a mortgage application declined at the underwriting stage, it will show up on your credit report, so it may be advisable to wait a few months before applying again - even with another lender.
When the underwriter is your friend
It is easy to see the underwriter as an obstacle you must get past, rather like the boss fight at the end of the level of a computer game, but quite often the underwriter is your friend and not a foe.
Your underwriter will take note of any patterns of determined improved credit with anyone trying to build up their financial dealings after a period of bad credit, and will make an assessment based on experience that might pass your application with a poor credit score that a computer would simply reject.
In some instances, the underwriter will request more information, giving you the chance to explain any poor history and increase your chances of an application being approved.
Seek specialist advice to prevent problems with mortgage underwriting
Ultimately, the underwriting process is in place to ensure that your requested mortgage and repayment plan is affordable, and well suited to your specific circumstances as a buyer.
What's the best way of ensuring that this happens? By working with a broker. Our advisors have access to over 100 UK banks and independent lenders, and paired with realms of industry expertise, know exactly which lenders to approach and what products to suggest for someone in your position.
Give us a call on 02380 980304 or tell us a bit about yourself using our
online contact form
, and a member of the team will be in touch.
Mortgage underwriting FAQs
We've provided the answers to some of the most common queries we receive surrounding mortgage underwriting, but if you've got a question you want answered, feel free to
submit an inquiry
.
Is there anything I can do to speed up the underwriting process?
Once you've submitted your application, there's not much you can do but wait patiently for a decision. Most underwriters complete their assessment within a week, but often you'll hear from them sooner.
Keep refreshing your email inbox, and if your lender has requested additional documentation to support your application you can speed up the process by providing them with the requested information as soon as possible.
What should I do if an underwriter rejects my mortgage application?
While it can be a blow to receive a mortgage rejection, it's not the be-all and end-all.
When you submit an application, it is assessed against criteria specific to your chosen lender. So just because your application was rejected by one, this doesn't mean that this will be the case with another.
Sometimes, a rejection at this time can be a blessing - it's a lot better finding out earlier, rather than later, that your chosen mortgage is unaffordable or unsuitable for your circumstances.
What happens if my circumstances change after an underwriter has approved my application?
Once the mortgage underwriter has given your application the seal of approval, you're pretty much home and dry; a mortgage offer is almost certainly on the way.
That being said, if your circumstances change in the time between you receiving the offer and the sale completes, the lender reserves the right to decline your request for funds.
It's strongly advised that you report any significant changes to your circumstances to your lender, because if they get wind of it you could be looking at hold-ups or rejections - even if your ability to repay isn't affected.
Do all UK mortgages go through a human underwriter?
Computer systems and artificial intelligence are constantly improving, so who really knows if all applications go through a person for more than a quick stamp of approval at the end?
If your mortgage application has any complexity to it all though, you can expect a real person to look at it before a final decision is made. For the time being, at least!