Owning your own home is a dream for many people, but when you are only able to work part time, getting a mortgage can seem out of reach. Here at The Mortgage Hut we understand the struggles of part-time workers and are here to offer some good news – you can certainly get a mortgage on a part time salary!
So, how is it done?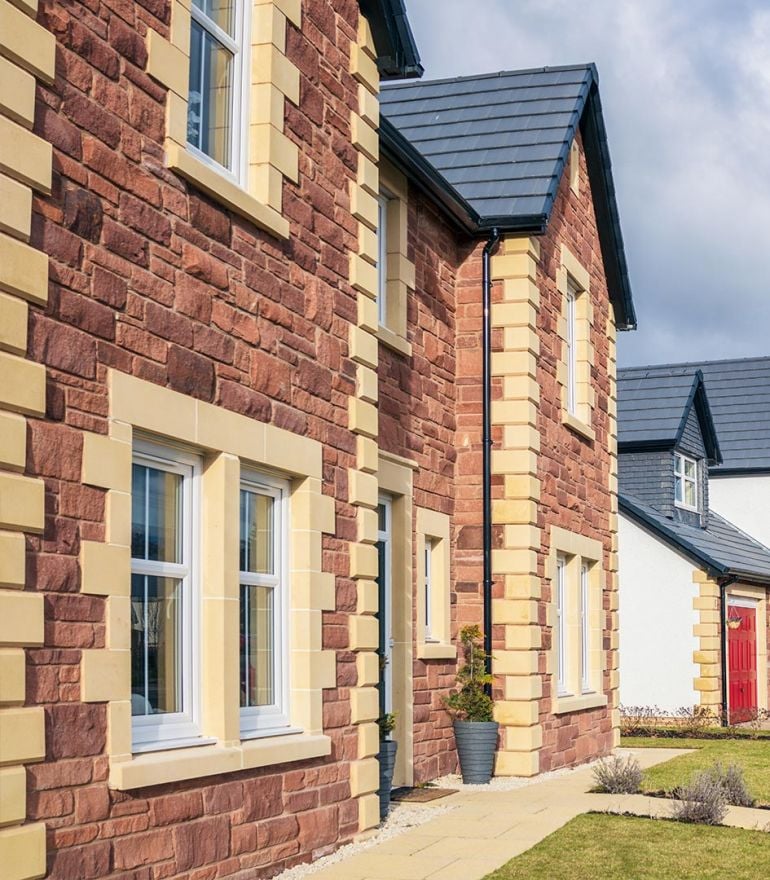 Job stability – the reliability factor
At the core, every mortgage lender simply wants to know that you can make the monthly repayments. Responsible lending does mean that your finances will be put under the microscope during your application but there's a good chance that even under this scrutiny you come up smiling.
One of the first factors to consider is how reliable your job is. Many part time jobs aren't just short in terms of weekly hours, but also when it comes to contract terms. It's good if you can present a stable front when it comes to your work:
Time in employment – the longer you have been at the job, the better it looks. That's not to say that a lender is going to reject you for only having been at your current work for a few months, and some lenders are happy with 3-month and 1-month employment histories. There are even a select few that will consider lending based on a contract of work you haven't yet started!
Contract length – hopefully you'll have a promise of continued employment in the form of a work contract. The longer this is for, and the better any terms of notice are, the more likely you are to pass the lender's criteria. You might want to approach your boss and ask for a more secure contract – many will be happy to help if they understand you are looking to raise a mortgage.
Regular hours – the lender isn't going to mind how your shifts are changed around, but knowing you have a minimum number of hours to your contract will help lower their risk. Zero hours contracts, while by no means an immediate turn-away, are considered higher risk than stable hours.
Income and affordability – the big two
Your mortgage size will be very dependant on your income. Lenders in the UK look to offer mortgages for four times (4x) your gross annual salary, so if you are earning £15,000 you would be approaching providers for a mortgage of £60,000. Some lenders are willing to look at 5x mortgages and a select few will consider 6x.
Part time jobs, by their nature, tend to pay lower salaries – but don't despair. Your lender is looking for a total income, so working tax credits, child benefit and other income (including child maintenance payments) can all help boost your annual salary figure, raising your chances of a decent mortgage.
The other side of income is affordability. This is an assessment based on your income and outgoings and represents your ability to regularly afford payments. If you are constantly strapped for cash by the end of your month then your affordability is considered low and lenders may become wary.
Like income, affordability will affect your mortgage deal, and it's important to show a strong case. Being a little more frugal in the run up to your mortgage application to show a better level of affordability is highly recommended.
The minimum income threshold
Many lenders set a minimum income threshold, typically £20,000, below which they will not consider a mortgage application. Remember, however, your salary is not your only income and they will take other money into consideration. If you are worried about your income and would like some advice, call us at The Mortgage Hut
today.
Loan-to-value and the mortgage deposit
Understanding loan to value and deposits is key if you are going to get the right mortgage.
Loan to value (LTV) is a term used to explain how much of the property the mortgage represents. If your current house value is £100,000 and your mortgage is £75,000 then the LTV is 75%. When you buy a new house, there are only two relevant amounts of money – the deposit and the mortgage – and together they must add up to 100%. If you have a LTV of 80%, then your deposit will need to be 20%, and a deposit of 15% would mean a required LTV of 85%.
With any mortgage, the smaller LTV, the better deal you will get. Most mortgage lenders are happy to look at LTV of 85% and 90%, while a few specialists will talk to you regarding 95% LTV mortgages. This means you will need a deposit between 10% to 15% in most cases, and we might be able to find you a lender who'll offer a mortgage with only a 5% deposit.
Saving for the deposit is an important part of your mortgage preparation. If you are looking to buy a £90,000 property, you will be looking to raise a £9,000 deposit in savings, and would need to show an income of a little over £20,000 to raise a 90% LTV mortgage of £81,000.
For a handy way to see the numbers, why not use our mortgage calculator – just
click here!
Credit rating
We are often asked 'can I get a mortgage with bad credit' and the answer is yes – even with only a part time income. The reason credit rating is so low down in our article is because despite common belief, all the other things we have mentioned are more of a factor before your standard credit history. That said, it is an important part of your application and will be looked at in detail by the mortgage underwriters before a decision is made.
At The Mortgage Hut, we work with some excellent lenders who are very considerate of poor credit, and will do their best with us to offer you a deal. If your credit score is low or your are worried about it, why not take some time to read our specialised article on the subject – or fill out our
contact form
to have a bad credit expert call you back.
The power of patience – expert mortgage advice with The Mortgage Hut
Getting a mortgage with a part time income is not as hard as you might think, but patience may play a factor in getting you the best deal.
At The Mortgage Hut
we often advise taking the time to improve your situation so that you present the very best version of your finances to any prospective mortgage lender. Taking control of your finances and spending a few months putting your mortgage application first can make all the difference. With time you can:
Save more towards your deposit
Repair any bad credit damage
Show a more secure job position
Obtain improvements in your work contract
Live carefully to improve your affordability
Spend more time looking for the right mortgage deal
It is our joy to match our customers with the perfect deal and with a little time that can be done. For more advice and to see what mortgages are out there for you, why not talk to us? Fill out our contact form or simply pick up the phone and call today.