Can I have more than one Mortgage?
For most people, a single mortgage represents the largest loan and investment they are going to make in their lifetime, but there are plenty of reasons why you might want to buy a second property, or even a third.
What are the rules on multiple mortgages and how do they work?
Residential mortgage or buy-to-let? What's the difference?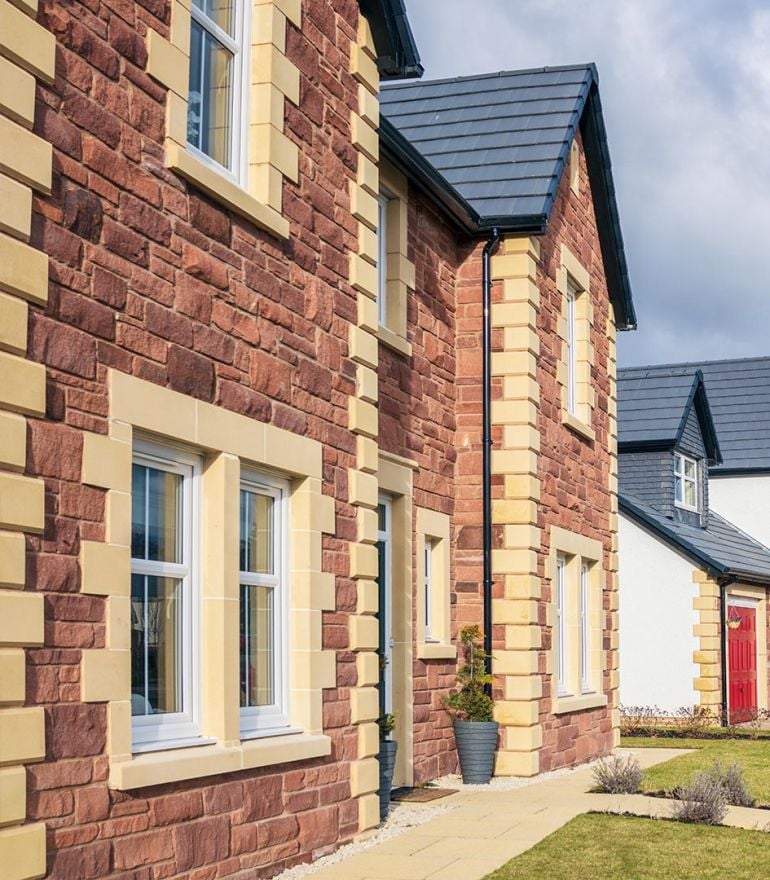 In the UK there are two types of standard mortgage, the residential mortgage which is used to buy a home you live in, and the buy-to-let mortgage which is a loan to purchase a property as an investment.
Typically, a first mortgage would be a residential mortgage to buy the family home, and any subsequent mortgages would buy-to-let mortgages as your build up properties as a landlord.
It is widely believed that it is illegal to use a residential mortgage to buy a rental property, but that's not exactly true. Let's take a look at the rules:
Rule #1 – You can have as many mortgages as you want!
This comes as a surprise to most, but there's no law stopping you from having multiple mortgages, though you might have trouble finding lenders willing to let you take on a new mortgage after the first few!
Each mortgage requires you to pass the lender's criteria, including an affordability assessment and credit check. For you to be approved for a second mortgage, you need to show you have the money to make the repayments, the same with a third, and a fourth etc.
Every subsequent mortgage make it less likely you can afford the commitment, and each one raises concerns as to your need and suitability. So, while you can legally have as many mortgages as you like, it would be rare to see anyone with more than four on the go at a time!
Rule #2 – You can have multiple residential mortgages
This is a second surprise – it is generally believed that you can only have one residential mortgage.
But what if you live in two places? Plenty of people have a family home but commute into the city during the week and live in a flat there for work – MPs do it, after all! There is a provision for a second residential mortgage if these are your circumstance, but it's important to note that a lender will want plenty of evidence that this is the case.
The reason lenders don't want to hand out multiple residential mortgages is one of simple finances – the interest rates and terms of residential mortgages tend to be better than the buy-to-let equivalent and so lenders want to be sure you really do need a mortgage for a home, and not as an investment.
Rule #3 – You can let out a house you own in full
This is a simple understanding. If you own a home and no mortgage is secured on it, then you are fully entitled to let it out as you see fit.
Rule #4 – You can let out a house on a residential mortgage
Another shock! Buy-to-let mortgages are there for this express purpose, can you really rent your house out with a residential mortgage on it?
The answer is yes, you can, but under the terms of your mortgage you must tell your provider your intentions and they are quite within their rights to alter the terms of your mortgage, including switching it over to a buy-to-let mortgage as is usual. The important point here is that they are within their rights to, but they are also able to just leave it! Some lenders have been known to simply keep the residential mortgage in place even knowing that the property is now being let out – it's completely up to them.
This type of arrangement is called Consent to Let, and can be applied for if you need to rent out your home for a temporary period.
Usually, however, the provider will change the mortgage to a buy-to-let, increase the interest rate and do everything you'd expect. Becoming an accidental landlord is a situation where you do not plan to let out your home but circumstances conspire to make such a thing happen – and it's more regular than you may think. If this happens to you, it's really important that you tell your mortgage provider right away. Under the terms of your mortgage they could ask for the entire loan to be repaid immediately, especially if they suspect you are trying to get away with being a landlord on the wrong terms.
Bottom line: talk to your mortgage provider as soon as you are considering renting out your residential property and follow the terms of your contract to avoid any financial penalties. If the deal they offer isn't good for you, give us at The Mortgage Hut a call and we'll help you remortgage the property with a buy-to-let mortgage in your favour!
Rule #5 – Landlords need the appropriate insurance
Here's the second problem – if you have a residential mortgage rather than a more appropriate buy-to-let one, then the insurance companies are likely to turn you away for insurance, and without insurance you can't legally let the property.
Even if your mortgage provider wants to be a good friend and let you keep your residential mortgage, without an official consent to let, the chances are high that the insurance companies won't play ball! Sorry!
Rule #6 - You can have a holiday home and get a residential mortgage to buy it
Holiday homes that you only occupy for part of the year are typically bought with a second residential mortgage, but if you plan to rent it out while you are not there, then you'll need a holiday-let mortgage, which is a subset of buy-to-let.
A holiday-let mortgage is needed for any long-term holiday rentals and short-term AirBnB-style lets, but letting your friends and extended family have the odd free holiday is usually within the bounds of the residential mortgage. It's important that you make your intentions clear at the time of application to get the right loan for you. We can help with our team of holiday home specialists available to answer your questions – why not fill in our
contact form
with any questions?
Rule #7 – You can remortgage any of your properties
Using a property as collateral for a loan is completely legitimate and remortgage deals exist for all kinds of homes. In some rare cases, you can even get a remortgage loan on a property with another mortgage already attached to it, giving you multiple simultaneous mortgages on one home (though we rarely recommend it!).
We are experts in remortgaging and will find you the best deals in the UK, so talk to us before making any final decision or for mortgage advice at any time.
Rule #8 – You can't live in your own rental property with a buy-to-let mortgage in place
This seems counter intuitive – you can rent out your property to complete strangers but you can't live in it yourself? Why not?
It's to do with regulation. Residential mortgages follow rules regarding suitable client advice that doesn't always apply with a non-regulated buy-to-let mortgage and a lender can be brought to enforcement action by the Financial Conduct Authority (FCA) if these rules aren't upheld. Most buy-to-let mortgages will stipulate that they are not for owner-occupancy for this reason.
Of course, switching a more expensive buy-to-let mortgage to a residential one if you need to move in is going to save you money and can be done fairly easily (though fees will typically apply).
Rule #9 – The Mortgage Hut have the finest mortgage deals in the UK!
It's official – we have the best range of deals available, so why not fill in our
contact form
or pick up the phone and get in touch today?