Coming home in the early hours of the morning after a night shift is far more satisfying when you know that the house is yours rather than rented, but getting a mortgage when you are self-employed and your income can fluctuate can seem impossible. High street banks are quick to reject mortgage applications from the sole trader and it's easy to become disheartened. Thankfully, help is here in the form of
The Mortgage Hut
. With our vast experience and network of mortgage providers we can find the right deal for you.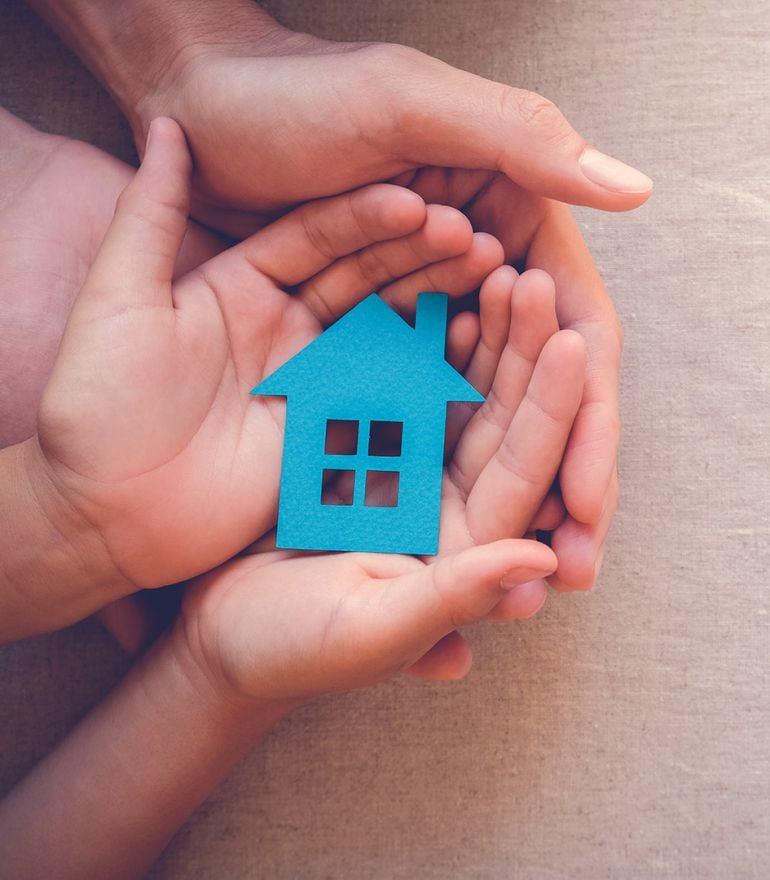 Credit checks, affordability, income and accounts


Everyone knows that a mortgage lender accepts and rejects proposals based on your income and credit scoring, but it's not all bad news. While keeping accounts as a taxi driver is tough, with disparities between the thin records the office keeps for you and reality, a vast tangle of important receipts for fuel and car maintenance, and dealing with cancelled jobs still on record, it's not impossible and it forms the key to getting a mortgage.
Advice #1 – Get an accountant

The costs of an accountant is quickly balanced by the savings they make on tax, but more importantly an accountant will be able to prepare your books and show your income in a way that mortgage providers respect.
Records from the tax office are excellent, but comprehensive accounts are far superior and will go a long way to getting you the mortgage you deserve.
Advice #2 – Understand your credit history and show affordability

Under data laws, your full credit history is available for you to view and it's well worth doing. The major credit reference agencies (Experian, Equifax and TransUnion) all have online registration to view your file and it will stop you stumbling blindly into a rejection. Use this new knowledge to improve your score and manage your finances before applying for a mortgage.
If you have bad credit, we can help. Give us a call or read our articles about bad credit for additional help.
Affordability is a measure of your income minus your outgoings. It can be thought of as the amount of spare cash you have left over at the end of the month. Mortgage lenders value affordability very highly, so if you want a mortgage you are going to need to show a frugal lifestyle with a reasonable amount of cash liquidity. There will be some expenses you cannot avoid, such as paying for your car and keeping it well maintained, but cut down on anything unnecessary, from that Netflix subscription to the specialist coffees!
Advice #3 – Plan your budget

Most mortgage lenders will offer you a mortgage total of 4x your average annual income over the past three years. Some will stretch to 5x and a select few 6x. Plan your budget for a new home accordingly.
For an accurate quote on your mortgage eligibility, why not take a few minutes to use our self-employed mortgage calculator?
LTV and the all-important deposit
LTV stands for loan-to-value and is the size of the mortgage you can expect to get expressed as a percentage of the house value. For example, on a £200,000 home, an LTV of 80% would be a loan of £160,000.
Your deposit has to cover the remaining amount (in the example above you would need a deposit of £40,000). Saving for this deposit is important as the more you can offer, the stronger your chances of having your application accepted.
The standard terms for a first-time residential mortgage are a LTV of between 80% to 90%, with some lenders willing to go to 95% (requiring only a 5% deposit). 100% LTV mortgages are very rare and even more unlikely for someone self-employed, so plan on having to save.
Advice #4 – Use your time wisely

The time it takes to save for the deposit can be utilised in many ways (other than just building your savings account):
Improve your credit history – use the time to properly manage your money and your bill payments to bump up your credit score
Develop a longer period of accounting – as time goes on, you will naturally improve your evidence of income
Prepare paperwork – if you don't have an accountant, consider getting one, but if you plan on providing the supporting evidence yourself, take the time to start and build an impressive overview
Live frugally – cut down on every expense during this period and boost your show of affordability
Once you have saved your 10% deposit you can start shopping for a mortgage.
Specialist self-employed mortgage lenders
Not all lenders are as friendly and understanding towards self-employed people as others. At The Mortgage Hut we work with a huge range of mortgage providers so that we can select the best for your consideration.
You can start looking for a mortgage with as little as 12 months of verified accounts, though your selection of willing lenders will be low. Two years in and the number of providers willing to give your application consideration will increase dramatically. After three years of accounts and tax returns, you will be on a near-equal footing with most employed people.
We can help you at any stage of your career, but be aware that the terms for your mortgage are likely to improve the more time passes.
Advice #5 – Don't jump too eagerly at the first opportunity
It's important to shop around, and we'll help you do that, looking at first-time buyer offers, fixed rate terms and flexible conditions in case you need future refinancing.
As a self-employed applicant, and potentially someone who has suffered rejection in the past, it is important that you don't just accept the first offer on the table. Let us do our job and we will work together to find the perfect fit.
Advice #6 – consider a joint mortgage
Married couples, civil partners and people living together should consider a joint mortgage. With a second applicant you will be seen more favourably by the lender, especially if they are working and have a good credit report.
If you are planning to move in as a family, most mortgage lenders will insist on a joint mortgage anyway and would question a single applicant's reasons.
How to get a self-employed mortgage with The Mortgage Hut
Give us at The Mortgage Hut a call. Our expert advisors can discuss every aspect of your application for you, look at pre-approval and give you the help you need to approach a house purchase with absolute confidence. For more information, read our extensive library of articles, fill in our
contact form
or just pick up the phone!