Some extraordinary people have been recognised by The British Mortgage Awards this year, including our very own Managing Director, Nicola Schutrups.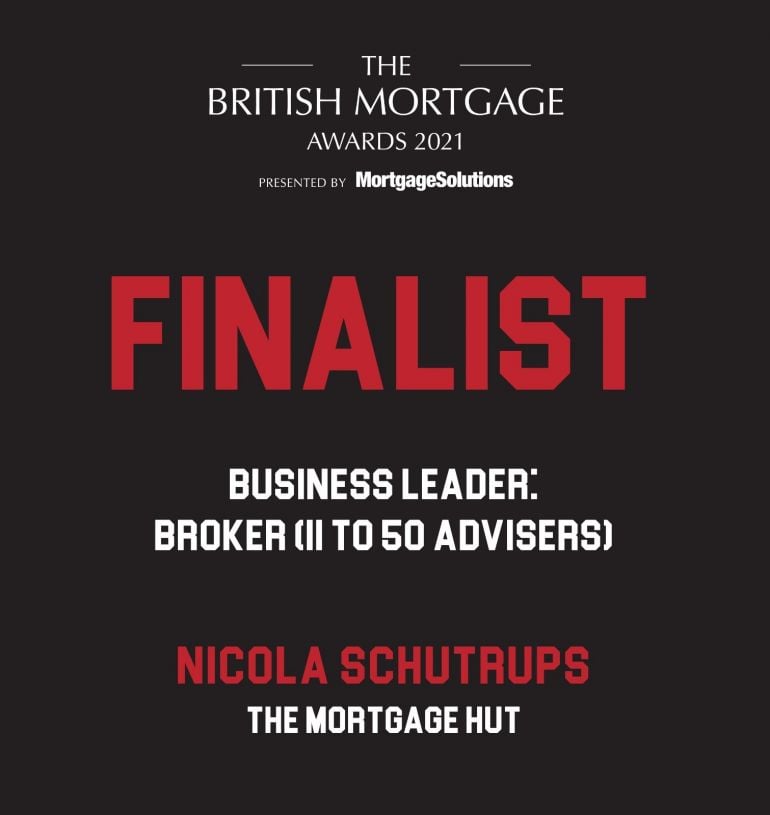 Honoured and chuffed are words that spring to mind, especially given the high level of talent within the industry, as well as the unpredictable nature of the last year.
"The pandemic presented unique challenges for the mortgage industry and we learned quickly that the business required a greater online presence with ease of access to mortgage advice. We saw a huge amount of growth during this time, which allowed us to also scale up the business in the right way" says Nicola, who is a finalist in the category for Business Leader, Broker (11 to 50 advisers).
"It's been a really busy year for us with lots of changes, including a new office move and lots of new awesome team members, so it's genuinely taken me back to be recognised like this.
Our team has worked throughout the pandemic, adapting and continuing to provide advice to those who seek it either online, over the phone or in our offices when possible.
We've been planning for the months ahead with optimism and great pride and in doing so, we've been able to transform our business model to accommodate for the ever-changing digital landscape.
I have the pleasure of leading an exceptional team, knowing that I am part of a reliable network of professionals that are as passionate about pushing the business forward as me and helping as many of our customers as possible.
We shall continue to build on the great success we've already had, always keeping the very real people in mind who deserve the right mortgage advice."