A baron piece of green land can appeal to many hopeful investors seeking to make a profit, whether that be as a developer or as an agricultural farmer.
With demand for new homes soaring, the right piece of land can fetch a hefty profit but does that necessarily mean that buying land is a good investment for you, especially if you're using funds from a mortgage to make the purchase?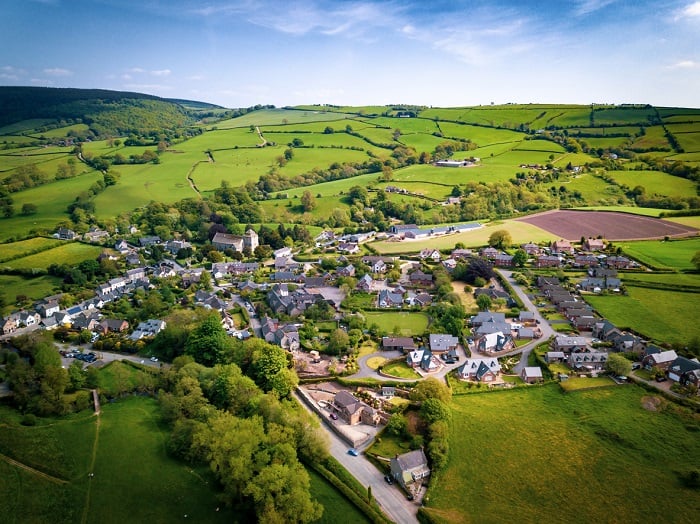 Is land cheap to buy in the UK?

The average price of a plot of land in the UK varies heavily depending on the demand and supply of land in that specific area.
As you can imagine, areas that are already highly populated such as London have a high demand for land and therefore, plots can command some eye watering prices. However, it is also the resale value and potential for planning permission that can drive the price.
Larger plots of land can be more appealing to future buyers because of the space and potential uses which may include:
Wind turbines

Glamping / camping sites

Alpaca farms (petting zoos / experience days)

Telecommunication masts

Agricultural land / farming
This can make the space more valuable and easier to resell in comparison to smaller sections of land.
Are small plots of land a good investment?
Smaller plots of land can offer less opportunities and therefore as an investment, they may return less profit. That being said, if you plan to build on the land for residential use, an investment in land could prove profitable, especially if demand for new homes is high in the area.
When calculating the cost of the land and build against the potential market value of the completed project, it can be helpful to research the local property market to get a good idea about the average property value.
What are the tax breaks if you buy agricultural land?
Investing in agricultural land and forestry has many tax advantages. Owners of agricultural land and forestry pay no inheritance tax, provided the land has been held for at least 2 years prior to death.
What are the tax advantages if you buy land to build on as a developer?
If you buy land that already has a residential property built on it, you will be liable to pay Stamp Duty tax, even if you plan on knocking down and rebuilding said property.
However, a significant saving could be made in Stamp Duty if you were to buy land that has no residential property built on it, even if you purchased it with the intention of building residential properties.
Is land without planning permission cheaper?
Land without planning permission is usually valued lower, meaning it can be cheaper to buy.
However, if you buy land and then fail to get planning permission, you could find yourself stuck with the patch until you're able to find another buyer to resell it to.
Most lenders will require you to have sought the relevant permissions before you apply for a mortgage for land because without them, the plot can be difficult to resell.
What should I do if I find a good plot?
It's difficult to resist the temptation of snapping up a cheap bit of land, especially if the location and plot is perfect for your plans but always ask a mortgage advisor for guidance before proceeding.
This could save you a lot of wasted time as they'll be able to calculate the costs associated with the land you're interested in, as well as recommend the cheapest mortgage lenders for land.
What kind of mortgage would I need to buy land?
The type of mortgage you need to buy land will depend on:
A) How you intend to use the land i.e. for a farm or to build a home
And...
B) Your own circumstances i.e. your credit history, deposit size, income type and even your age.
If you're buying land and building a residential property, you'll likely need a self-build mortgage, whereas if you're buying land for farming, an agricultural mortgage could be more suitable.
Financing options if you're buying land in the UK may include:
Residential mortgage

Bridging finance

Self-build mortgage
You can learn about the differences between a land mortgage and a regular home mortgage in our guide or alternatively, one of our brokers will be happy to answer any niggling questions you have via The Mortgage Hut enquiry form.
Is buying land a good investment for me?
Many argue that as land is a real asset, it will always maintain some level of intrinsic worth. That being said, getting a mortgage to buy land as an investment has a risk and if you were to default on your repayments, your land may be repossessed.
Investing in land is a huge financial decision that is best made with advice from a professional, who can look at your circumstances and recommend an affordable mortgage product.
Using their experience, they can also assess the level of risk associated with the land you plan to buy, considering factors such as nearby upcoming developments, historical uses of the land and the proximity of the land in relation to local amenities and public transport.