Mortgage Advice Winchester
The Mortgage Hut Winchester Office
Black Swan Buildings
Southgate Street
Winchester
Hampshire
SO23 9DT
Mortgage Advisers - Winchester
The Mortgage Hut Winchester Branch is conveniently positioned right in the centre of Winchester. Our offices in Southgate Street, Winchester are managed by Cliff Lee (Associate Director) - he is available to fix an appointment to discuss your mortgage or insurance requirements, just give him a call or send an email to arrange a time and date.
Cliff Lee
Lender Relationship Director
After studying technical subjects at Southampton University and the Open University, Cliff decided to work in an industry where he can help make a significant difference to people's lives. The positive experience of financing his first home through a mortgage adviser is what attracted Cliff to the industry.
Having worked for Chris in the past, Cliff joined The Mortgage Hut team in 2013 bringing with him an extensive range of knowledge and experience in the financial sector. Cliff deals with both residential and buy-to-let mortgages, and associated protection policies. His business and finance expertise allow him to provide exceptional financial advice to his clients. Outside of work Cliff is a qualified Taekwondo instructor and also enjoys cycling and photography.
Mortgages for First Time Buyers in Winchester
Many First Time Buyers may require a high loan-to-value (LTV) mortgage and often these types of mortgages can have higher than average financing charges and rates of interest - so make sure you talk with a local trusted mortgage broker such as The Mortgage Hut to ensure you get the most suitable deal! Contact Cliff Lee at the Mortgage Hut, Winchester to arrange an initial discussion.
First time buyer mortgage - the best deals
With many deals and mortgage options to choose from, selecting the most suitable first time buyer mortgage can be a bit daunting. As a first time buyer you can take advantage of various money-saving opportunities such as bonuses, rewards/money back and fixed rates for a range of periods - depending on the lender and current availability.

Our aim is to find the right first time buyer mortgage products and rates that best suit your requirements. Our service can find you the very best mortgages from the awide range of lenders.
Which type of mortgage is best for first time buyer?
As a first time buyer, you will undoubtedly have a number of questions about ways to get a mortgage and which type of mortgage and insurance fits you best. For instance, should you choose a fixed rate, a discount rate, capped or tracker mortgage?

Many First Time Buyers need a high loan-to-value (LTV) mortgage. These are mortgage products designed for first time buyers who may have a low deposit amount. We can help you understand the differences between various offers, and ensure you secure a mortgage that fits your situation for both now and in the future.

Examples of the main mortgage types available include:

Fixed – pay a set rate of interest for a pre-determined term or period
Tracker – your rate of interest tracks the Bank of England base rate and can increase or fall
Marked down – offers a price reduction on the lender's basic variable interest rate
Capped – your interest rate will not increase above an agreed level for a set time period
Bank account – combine a bank account with a mortgage, enabling you to make overpayments
Offset – your various other loans with the same lender to acheive savings and offers
Stepping onto the property ladder is becoming increasingly more difficult - especially for young people. There are several types of contracts aimed at first time buyers. Choices include shared ownership, guarantor plans, and the government Right to Purchase & Help to Buy Mortgage Schemes - ask us for details.

Help to Buy Mortgage Scheme (Winchester)
Many house prices in Winchester have seen big increases in recent years so it is no surprise that many find it a struggle to get on the housing market or make that next step to a more suitable property in this area.

For those eligible, the Help to Buy scheme can help you make that move with just a 5% deposit along with an equity loan or mortgage guarantee from the government and a normal mortgage. Contact The Mortgage Hut in Winchester for mortgage help and advice, including details on this excellent Government backed scheme.


A mortgage supported by the Help to Buy mortgage guarantee scheme works in exactly the same way as any other mortgage except that under the scheme the Government offers lenders the option to purchase a guarantee on mortgage loans. Because of this support, lenders taking part are able to offer home buyers more high-loan-to-value mortgages (80-95%). You will still be fully responsible for your mortgage repayments. So if you have a 5% deposit, you will need to take out and pay back a 95% mortgage.


Details of this excellent Government backed scheme can be found on the Help to Buy (South) website.
How to Remortgage Your Home in Winchester
Remortgaging your home can be an option for many different reasons. When you remortgage you can either take out a new loan with your existing lender or search around for a better deal with another provider. You would then pay off your old mortgage with the money you receive.

Nearing the end of your current mortgage deal?
The Mortgage Hut in Winchester can search through thousands of mortgages to find something to best suit your needs - it's possible you could save money on your repayments by switching.

Many homeowners in Winchester have benefitted from property growth in the area and may have found their home has risen significantly in value since it was purchased. If you're interested in releasing equity from your Winchester home, perhaps to make improvements, settle debts or purchase additional property, The Mortgage Hut can look into your options, so please get in touch.

Why Remortgage?
INTEREST RATES AT A RECORD LOW - a great time to remortgage!
ON A HIGH INTEREST RATE MORTGAGE - approx 70% of consumers have a standard variable rate…
OUR CLIENTS CAN MAKE SAVINGS - on average save ~£285/month by reviewing mortgage.
MORTGAGE ADVICE - we access a wide range of lenders & have 11,000 product options!
CONTACT US FOR A QUICK MORTGAGE REVIEW - just 15 minutes to get things going!
For more information about remortgage options - contact The Mortgage Hut.
Find a Better Mortgage Rate - Winchester
Many homeowners on a low fixed or discounted variable rate may find that once it comes to an end, the interest rate and mortgage payments may well go up. It would make sense, if this is the case, to look around to see whether you can remortgage and get a lower rate.

The Mortgage Hut in Winchester offers mortgage advice, so if you are thinking about remortgaging, get in touch.
Money for Home Improvements in Winchester
If you have "equity" in your home (the value of your property is higher than the amount you owe on your mortgage), you might be able to move to a larger mortgage to help fund home improvements. Of course every case is individual and you have to make sure any loan is affordable and also take into account any application or arrangement or exit fees.

Talk to The Mortgage Hut, mortgage advisers in Winchester and we'll help you find the most suitable remortgage options to best suit your needs.

Buy to Let (BTL) Mortgages in Winchester
Winchester is a sought after place in which to live, especially with families, so rental properties are always in demand and could get you a good return. As home to The University of Southampton's Winchester School of Art, properties suitable for students such as small studio flats or houses suitable for sharers are also a investment opportunity in this area, especially if walking distance from the campus.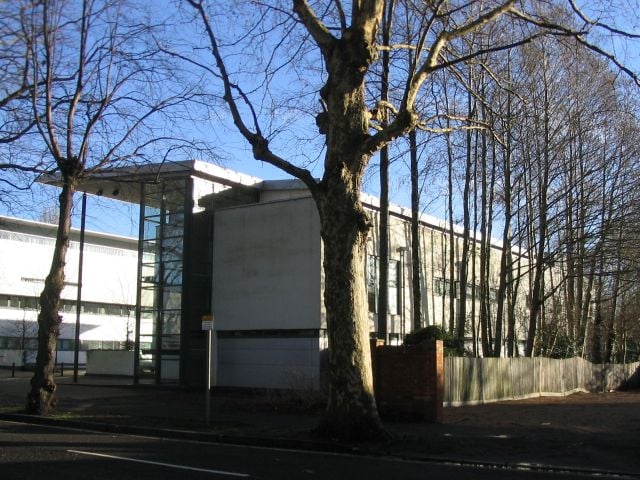 [Photo by Rosemary Oakeshott, CC BY-SA 2.0, https://commons.wikimedia.org/w/index.php?curid=13199325]

Whether you're planning to buy your first buy to let property in Winchester or broaden an existing portfolio, The Mortgage Hut are here to help you to secure the right buy to let mortgage for your circumstances and to help you achieve competitive returns on your financial investment.
Buying Property in Winchester
Low crime rates, good schools and high employment rates make Winchester an appealing place to live. A small, attractive city, steeped in history yet only an hours commute from London, it's easy to see why Winchester is such a popular location for young professionals and families.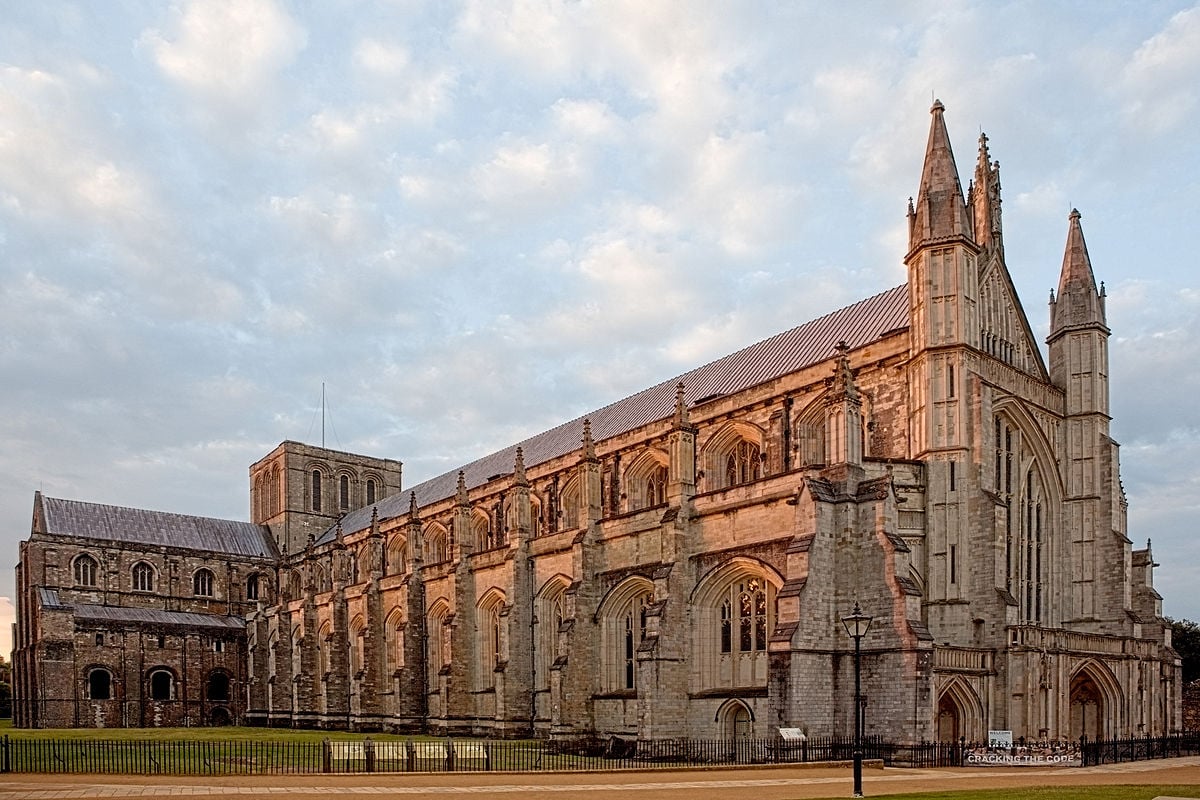 [Photo y WyrdLight.com, CC BY 3.0, https://commons.wikimedia.org/w/index.php?curid=12599680]

There are a range of flats, maisonettes, terraces, semi detached and detached properties in the city and the surrounding area including beautiful period buildings as well as more modern houses and a selection of new build developments. Winchester has seen huge property growth in the past 10 years with prices increasing by 7% from the previous years and a huge 17% on 2013.

The overall average house price in Winchester 2015 was £468,705, with a flat averaging at £304,144 and a detached houses selling for £715,434 on average. (Source: rightmove http://www.rightmove.co.uk/house-prices/Winchester.html).