In the past, obtaining a mortgage as a self employed person or independent contractor was a complicated problem, resulting in rejected applications as a matter of course. Thankfully, the options for people who work for themselves have widened and many mortgage lenders now offer mortgages to those who are not salaried.
Understanding the marketplace is key, and simply walking into a high street bank and expecting to walk out with a mortgage (or even a decision in principle) is naïve, however. Getting help from a specialist who knows how best to present your position and can introduce you to the best suited lenders is imperative. Thankfully, at The Mortgage Hut, we have just the team!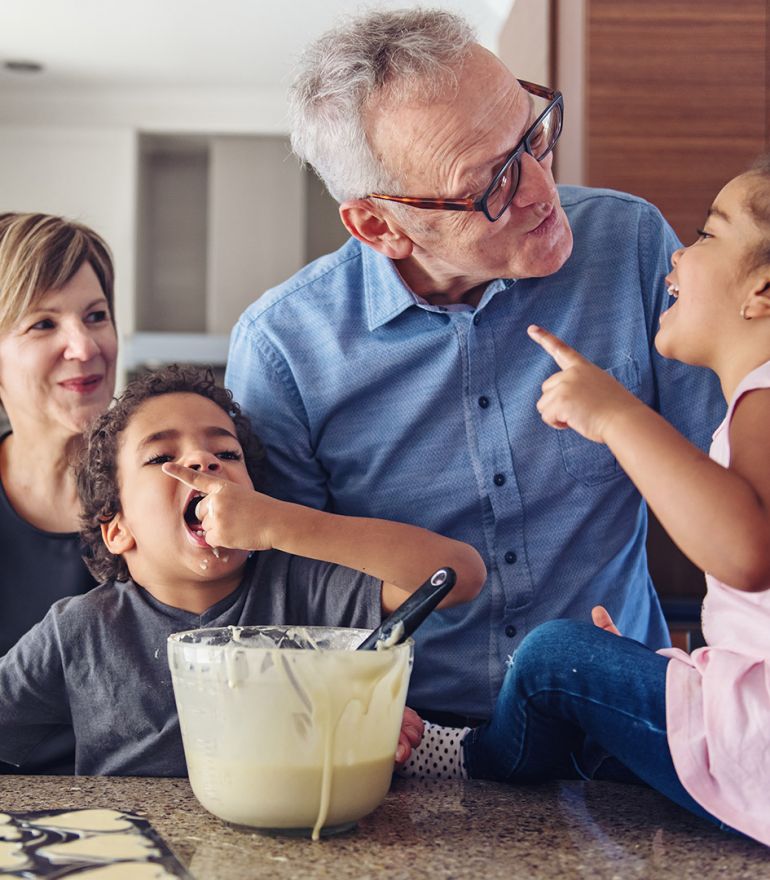 Lenders who understand contracting – why getting a mortgage as a contractor can prove difficult
Computer says "no"!
It's always been the way that a set of rules is great if you fit within the model the rules are based on, and frustrating if you don't. For most high street lenders, the rules for lending mortgages are fairly simple – check salary, check affordability, check credit history, calculate LTV, make offer. When those first two steps throw up unexpected complications the chances are high that the later steps never get seen.
All too often, the problem isn't that the lender wouldn't be happy to offer you the mortgage you want if they understood your finances, it's that they simply don't understand your finances! You fall out of their model and they have no rules to govern how to calculate your mortgage and reject you out of hand.
In fairness, high street lenders are not completely contractor-ignorant, but the rules they apply are stiff: three years' of accounts or tax returns, no bad credit, strong levels of affordability. When trying to explain to them that your tax is passed through an umbrella company and you have a significant amount of expenses each month that will be claimed back to heavily improve your affordability, they look at you with a blank expression, check the screen and then stare back at you to say the immortal line:
Computer says "no"!
Thanks, computer.
When you work with a specialist contractor mortgage broker, you are speaking to someone who understands the way you work. Whether your work sees you going long periods without pay followed by a huge burst into your bank account, or you jump from contract to contract like a grasshopper, your advisor can help you normalise your picture so that any prospective mortgage broker is able to do what they need: understand that you really can afford the mortgage.
Maximising borrowing
Calculating the size of your mortgage when you are self-employed isn't as simple as '4.5x your salary' - through your contract mortgage advisors, lenders will be able to properly assess your affordability and make an offer on a mortgage that more accurate resembles your ability to repay it – and better reflects your need and desire. If you know that you can afford the repayments, then we can help you make a mortgage provider know that too, and they'll be happy to work with specialised underwriting to offer you the terms you are after.
Income for someone with a standard salary comes from one single place, but for a contractor or someone running a business, a full income is often the accumulation of monies from multiple sources. Everything from investment and limited company dividends, through to irregular expenses payments and government help with tax credits will be considered by the right lender.
Once everything is looked at, it could easily be the case that you can obtain a mortgage that is considerably larger than your first investigation (and hope) showed.
Dealing with the paperwork
There's no hiding the fact that you are going to need the paperwork to back up your confidence, however. Those accounts, tax returns and contract details are all going to go together to build a portfolio that presents you in the most positive light to the lenders.
At
The Mortgage Hut
, our team of specialised contractor and self-employed mortgage advisors will work with you to form a comprehensive set of documents that show your financial prowess from the off. If you have an accountant, they can help make your numbers more credible, and together we can go forward with the assurance that the application will be successful.
Mortgages early in the self-employed journey
If you are newly self-employed, then you won't have the history of accounting needed to impress a conservative lender, but your business plan, investment strategy and previous employment acumen could all work together to provide a strong case for your mortgage. Don't despair – contact us and speak to one of the team to see what we can do together.
Contractor mortgages with bad credit
Struggling with credit is something we see all too often at The Mortgage Hut, and when you are a contractor who has struggled in the past as you built up your business, it's understandable to us. What's important is that we can also make it understandable to a lender. Working closely with our bad credit mortgage team, your contractor mortgage advisor will be able to smooth over any problems and find a lender willing to take you on.
The mortgage deal – how your status may be reflected in the mortgage
Lenders will do what they can to mitigate risk, and this often means that they will ask for a higher deposit due to your employment status, or offer a deal with a slightly higher interest rate. Unfortunately, this is simply a reality for people who present as a greater risk than others.
Through a specialist advisor, however, you will find yourself pleased with offers that are far superior to those you might otherwise get alone – the difference is often staggering!
Mortgages for self-employed workers and contractors with The Mortgage Hut
At
The Mortgage Hut
we have experts on hand to help with every aspect of mortgage application and will work with you to get the best result possible. For more information, why not talk to us for a no-obligation free consultation? We can look at your situation and help you on the road to a new property.
Fill in our simple
contact form
or pick up the phone today!