New Build Home Figures Released

The Department for Communities and Local Government (DCLG) have recently released house building figures concerning new build housing starts and completions for April to June 2016. The figures show a rise in private sector house building and completions in the last quarter with new build housing starts rising each year.
Continued Demand for New Build Properties
Commenting on the DCLG's report, Mortgage Advice Bureau's New Homes Director Andy Frankish said the data was, '...encouraging and suggests that, whilst many had predicted a slowdown in the lead up to the Referendum, house builders in England were continuing to build at healthy levels.'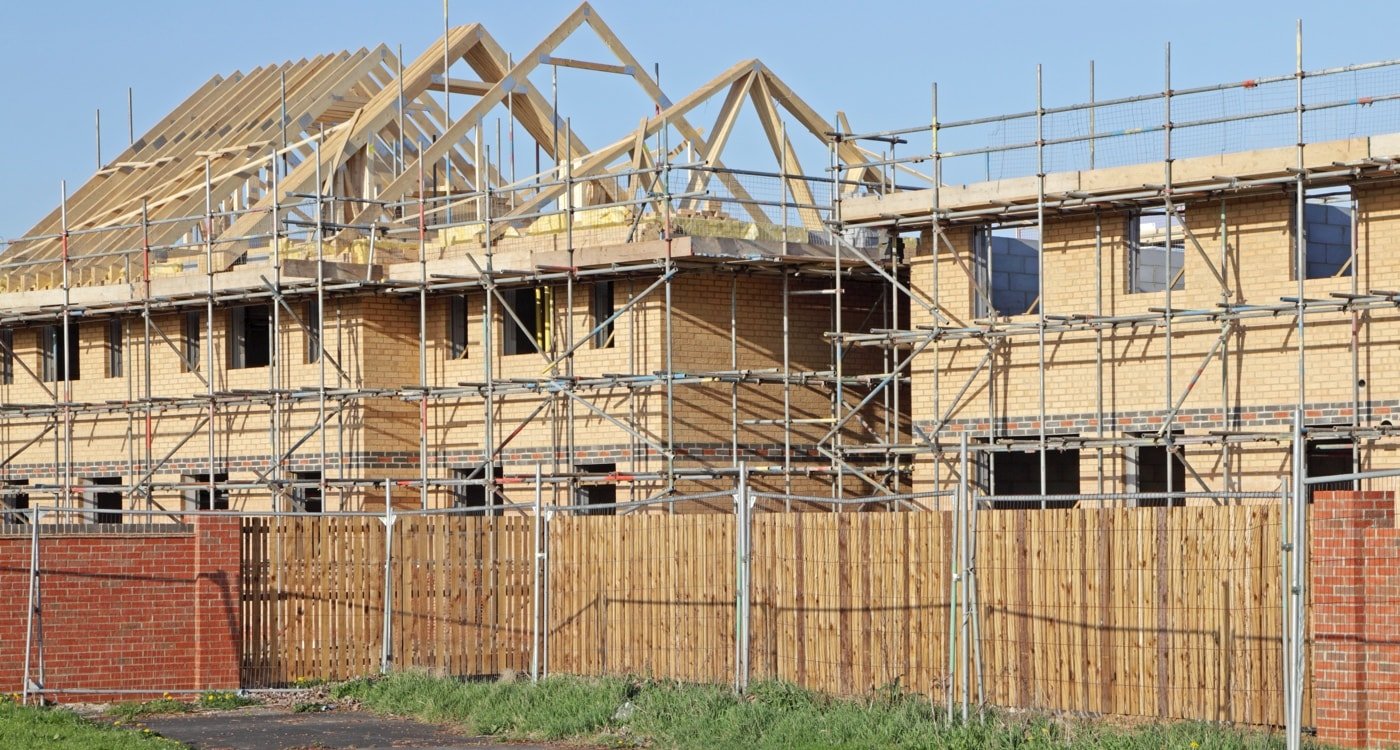 Demand for new build properties appears to continue to be strong with Mortgage Advice Bureau seeing an increase in mortgage approvals in the June quarter as well as an increase in July since the Brexit decision.
Mortgages for New Build Properties from The Mortgage Hut
It's no surprise that buyers are tempted by a newly built home. Many home builders offer a hassle-free move with tempting deals such as money towards moving costs or the convenience of part exchange. Add to that the idea of a fresh, ready to move into home with the ability to pick and choose fixtures and fittings as well as a home builder's guarantee and a new home sounds like a great move for many!
When it comes to getting a mortgage for your new build property, it shouldn't be unlike purchasing any home. The only real difference being that developers can require exchange and completion within a short timescale. That's where The Mortgage Hut can help! From searching for the most suitable mortgage deal for you, to processing all the required paperwork, we can make sure every aspect of your mortgage and any relevant insurances you may need are dealt with quickly and efficiently so you are ready to move into your brand new home.
Help to Buy - Equity Loan
Another advantage of purchasing a new build property is the option to use the government's Help to Buy equity loan scheme (subject to eligibility) which is assisting many first time buyers and home movers into a suitable new build property. By borrowing up to 20% of your home's value as a loan (interest free for 5 years) you are left able to purchase your new build property with just a 5% deposit.

To find out more about whether you are eligible for Help to Buy or to discuss a mortgage for a Help to Buy property, please get in touch.

If you're interested in a mortgage for a new build property or simply want to find out how much you might be able to afford, speak to a friendly adviser at The Mortgage Hut.