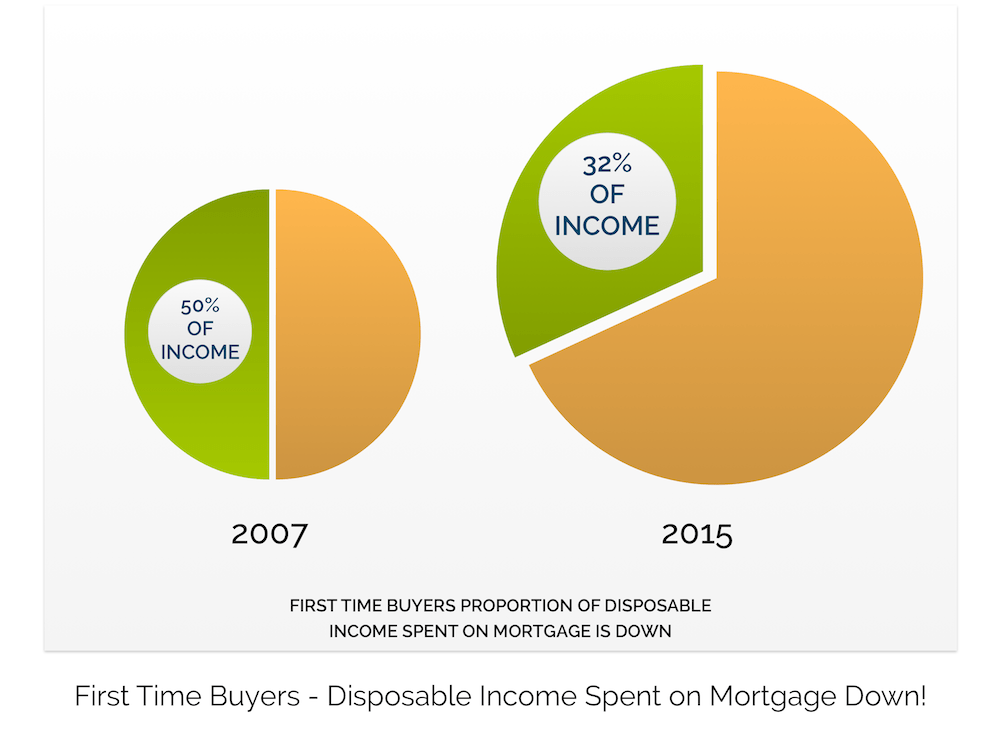 With ever increasing property prices it can look tough out there for first time buyers. So you might be surprised to find out that the percentage of mortgage approvals made for first time buyers has actually seen a significant increase since 2007 according to data from the annual Halifax First Time Buyer Review.
One of the reasons more first time buyers are managing to get their foot on the ladder is the low interest rate which is currently making mortgage payments very affordable. Whereas an average first time buyer in 2015 would be spending 32% of their income on their mortgage payments, 8 years ago in 2007 a first time buyer would see 50% of their income spent this way. This current figure brings the cost more in line with rental prices, making it often cheaper to pay a mortgage than rent. With the added benefits that home ownership can bring such as stability and investment potential, buying is becoming a much more appealing option.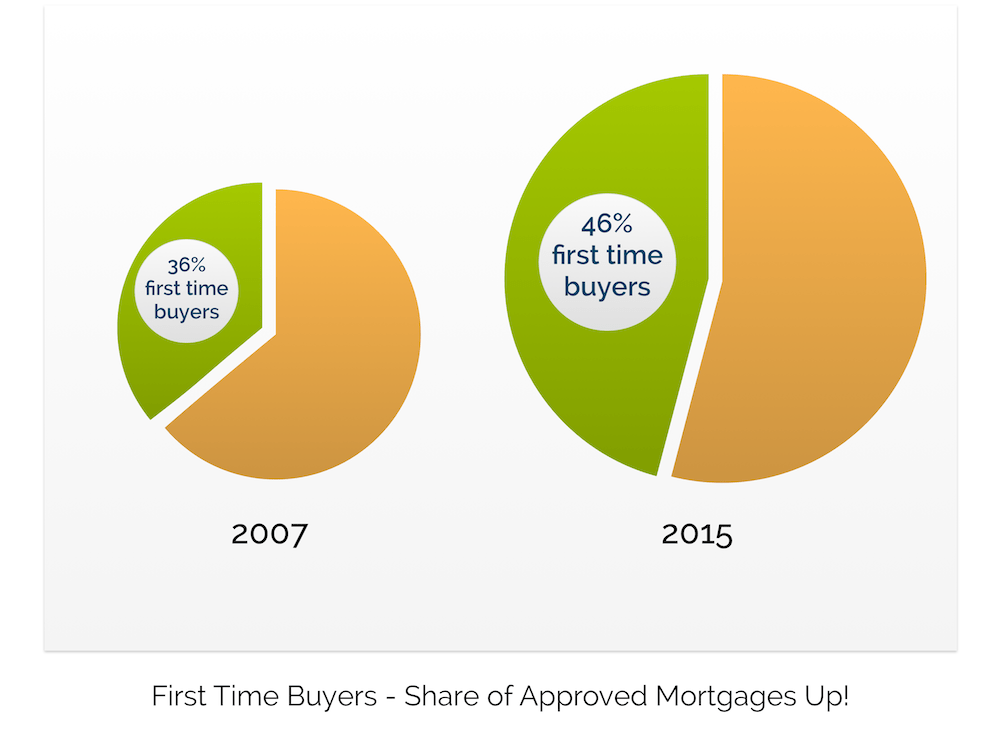 Of course with increasing prices, the amount of deposit needed to buy a home has subsequently increased, with Halifax finding that the average first time buyer is now forking out more than £15,000 more on a deposit than on 2007. However, large deposits are not always necessary for first time buyers. Many mortgages are available for those with a 10% deposit and buying through a government backed Help to Buy scheme can help you purchase a property with just a 5% deposit.
The research also showed an increase in popularity of 35 year mortgages. These are popular with young first time buyers trying to keep their monthly costs low. Remember you can always reduce your term through overpayments or remortgaging as time goes on when you are likely to have progressed further in your career.
The Mortgage Hut are here to provide mortgage advice for first time buyers. Our friendly advisors are not just here to find you the best deal - we can help you every step of the way and will take time giving you all the information you need to make an informed choice about the type of mortgage that will be right for you.

For help and advice on first time buyer mortgage, give the The Mortgage Hut a call.




Source: http://www.lloydsbankinggroup.com/Media/Press-Releases/2016-press-releases/halifax/number-of-first-time-buyers-remains-buoyant-at-over-300000-for-second-year/

Please be aware that by clicking on to the above links you are leaving The Mortgage Hut website. Please note that The Mortgage Hut is not responsible for the accuracy of the information contained within the linked site(s) accessible from this page.