This month t
he ONS announced a rise in house prices this year (to September 2015) of 6.1% bringing the average house price in the UK to £286,000. However the figures vary by region. Wales and Scotland have both seen the smallest annual change of just 1.1%. In contrast, Northern Ireland has seen the biggest rise in the UK this year of 10.2% followed by the East at 8.4% and South East at 7.4%, closely followed by London at 7.2%.

The average property in London will now set you back £531,000 whereas with just £158,000 you could snap up the average house in the North East. With such a range of average house prices throughout the country, it can be tricky to work out the affordability of buying a property in a certain area. That's where this handy gadget from the BBC can help.


Whether you're considering relocating to a different area of the UK or just curious about where you could afford to live, the BBC's House Price Calculator gives an interesting insight into house and rental prices throughout the country. Simply enter your requirements and how much you can pay on rent or mortgage repayments each month to see locations within your price range.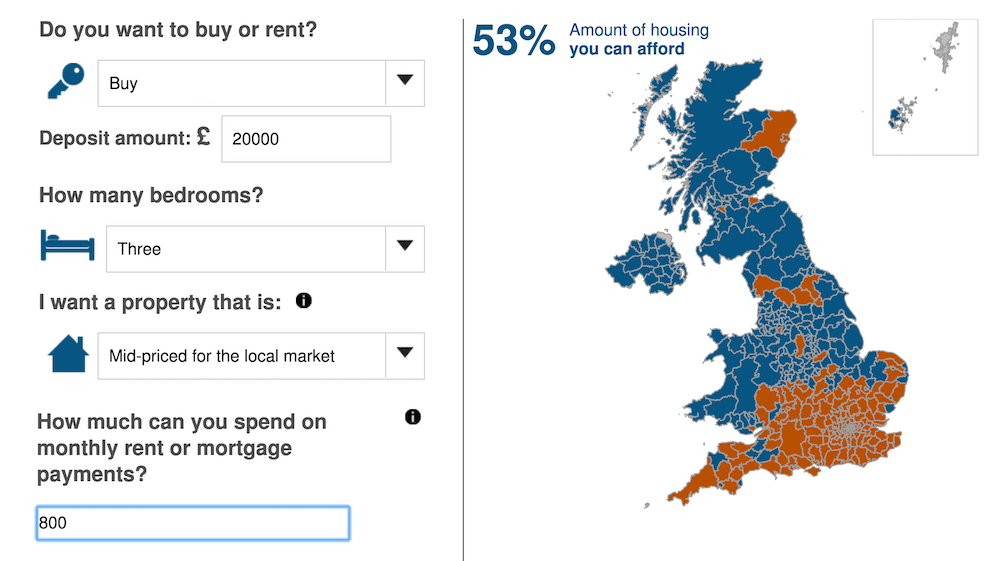 If you're interested in buying a property and are unsure of how much you can afford, The Mortgage Hut can help. From an assessment of your finances, we can match you to the mortgage provider that can offer the best possible deal for you. Just call into one of our branches or make an appointment.
To take a look at the BBC's House Price calculator, go to the BBC's website page: http://www.bbc.co.uk/news/business-23234033
Please be aware that by clicking on to the above links you are leaving The Mortgage Hut website. Please note that The Mortgage Hut is not responsible for the accuracy of the information contained within the linked site(s) accessible from this page.