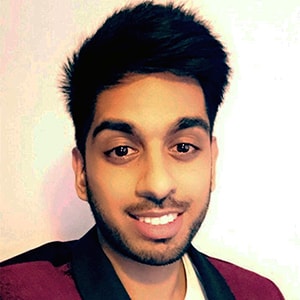 The Mortgage Hut continue growth with recruitment of new adviser

We are delighted to have expanded our coverage with the appointment of our new mortgage adviser.
Nahid Hussain has joined in order to continue the firm's expansion.
After spending four years as a buy-to-let specialist at John Charcol, Nahid has joined The Mortgage Hut to focus on helping customers that are looking to purchase in the new-build sector.
In his spare time, Nahid is an avid Manchester United supporter and occasional five-a-side player.
On joining The Mortgage Hut, Nahid said: "I'm extremely excited to be a part of what Chris and the team is building here, and I'm looking forward to contributing to its inevitable success."
Group managing director of The Mortgage Hut, Chris Schutrups, added: "We're excited to welcome Nahid to our award-winning team.
"He brings a wealth of experience in buy-to-let mortgages with him and has recently undergone our first-class industry training in residential mortgages, specifically focusing on new-build properties.
"The recruitment of Nahid, along with two other advisers, reflects our commitment to continue offering award-winning advice to our new and existing clients."
To get in touch with Nahid, or one of the team, contact us on 0300 303 2640 or email info@themortgagehut.net.
You can connect with Nahid on LinkedIn here.