If you're a first-time buyer looking to get onto the property ladder, then you may be one of thousands of people that are struggling to save enough money for a mortgage
To try and help, a few years back, the government launched a number of Help to Buy schemes, aimed at helping first-time buyers get the property that they dream of.
The main scheme is known as Help to Buy: Equity Loan and is only applicable for those who are looking at buying a new-build property.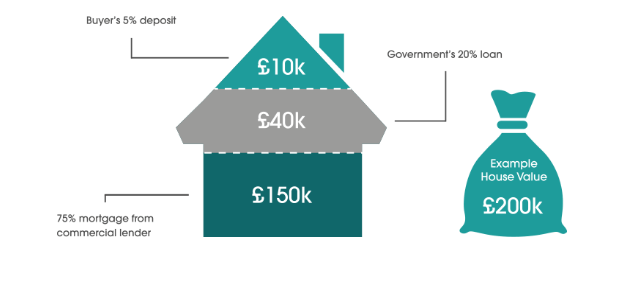 The government will lend you up to 20% of the property value, leaving you to pay the minimum of 5%. This means that you will have a combined total of 25% of the property value for a deposit, giving you access to the best tranche of interest rates.
Despite the 20% that the government gave you only being a loan, you won't be charged any loan fees for the first five years.
In the 6th year, you will be charged a fee of 1.75% of the loan's value and the charge will then increase every year in line with inflation.
The increase in the fee is worked out using something called the Retail Prices Index (RPI) plus 1%.

To work out how much it will cost, follow this simple rule:
Year 1-5: No fees
Year 6: 1.75% of the loan
Year 7 onwards: 1.75% of the loan + RPI + 1%
To find out how you could use the Help to Buy scheme to purchase your first home and get onto the property ladder, contact one of our expert advisers today and they'll be able to walk you through the next steps.