This infographic, recently produced by The Guardian, highlights the effect of average house price growth (from just £24,000 in 1980 to £267,000 in 2014) on young people's home ownership: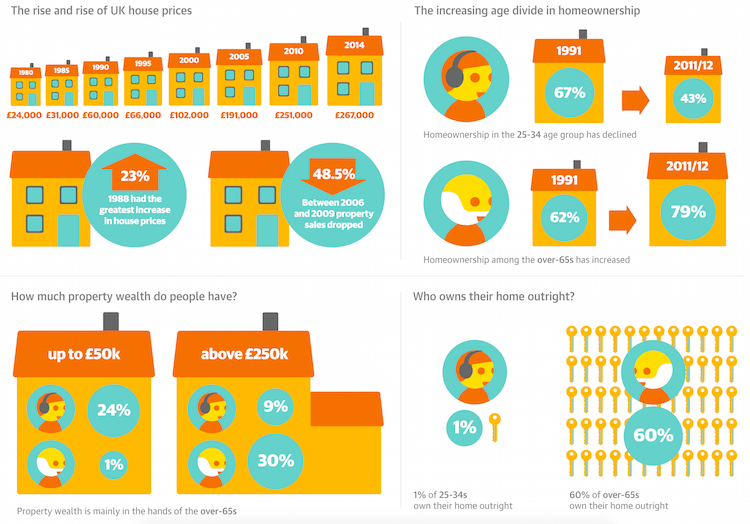 Source: http://www.theguardian.com/money/ng-interactive/2015/jul/23/who-owns-the-uks-housing-wealth
Although there will clearly be some young people who are happy renting and have no desire to make the commitment of purchasing a property, with the average first time buyer having to find around £25,000 for a deposit, home ownership can seem an impossible dream.
Interestingly, in 1991 more young people owned their homes than the older generation, however the gradual decline in young people owning their home has now seen a complete turnaround with 79% of over 65's owning their own home in contrast to only 43% of young people!
At The Mortgage Hut, we understand it can be a challenge to get your foot on the property ladder but there could be options available for you. We can advise you about how much deposit you will require to purchase your first home and whether you are eligible for any of the Government's Help to Buy schemes which may require a smaller deposit than you think. Give The Mortgage Hut a call for a friendly chat about how we could help you.