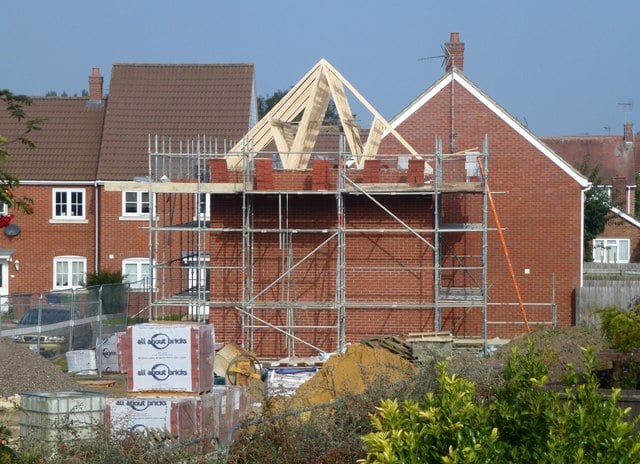 Theresa May has said the government will provide another ten billion pounds to enable the Help to Buy scheme to get another 135,000 people on the housing ladder. The Help to Buy scheme can assist first time buyers and home movers purchase a new build property with the help of a 20% equity loan from the government, making it possible to buy your home with just a 5% deposit!
According to the Home Builders Federation, Help to Buy, which started in April 2013, has since helped more than 200,000 people purchase a newly built house. Their statistics also suggest that around one in twelve first time buyers during this time used the scheme to buy their home.
Read more about this news story.
Am I eligible for Help to Buy?
Some of the restrictions to the Help to Buy scheme include:
You must purchase a new build Help to Buy home

The property must cost less than £600,000

It must be the only property you own
Find out further details about the Help to Buy scheme here.
Help to Buy Scheme Mortgages
If you decide to use the Help to Buy Scheme to buy a property you will need at least a 5% deposit. Along with your deposit and the 20% equity loan you will then need a mortgage to cover the rest of the property's cost.
As you will be looking at a mortgage with a loan to value of around 75%, as opposed the 90-95% mortgages many first time buyers would usually require, you will have access to a wide range of mortgage products at competitive rates of interest.
With such a range of mortgages available to you, it can be hard to work out which offers the best deal. The Mortgage Hut can save you the hassle of many mortgage appointments at various banks and building societies. One of our advisers can help find the most suitable product for you based on your individual circumstances.
Help to Buy or High LTV Mortgage?
The Help to Buy Scheme may be perfect for some buyers, offering the opportunity to purchase a new build home without having to save as much deposit and keeping costs low for the short term as the 20% equity loan is interest free for the first five years. However, restrictions such as only being able to purchase a new home means it may not be the right option for everyone. Many loan providers offer high LTV mortgages which could enable you to purchase a property with a small deposit - although these mortgages will have a slightly higher interest rate, they could enable you to buy your home without using a scheme.
Speak to The Mortgage Hut for Friendly, Professional Advice
Why not get in touch with one of our advisers to discuss your circumstances and we can help you find out if Help to Buy could be for you or what other mortgage options are available.
Contact The Mortgage Hut