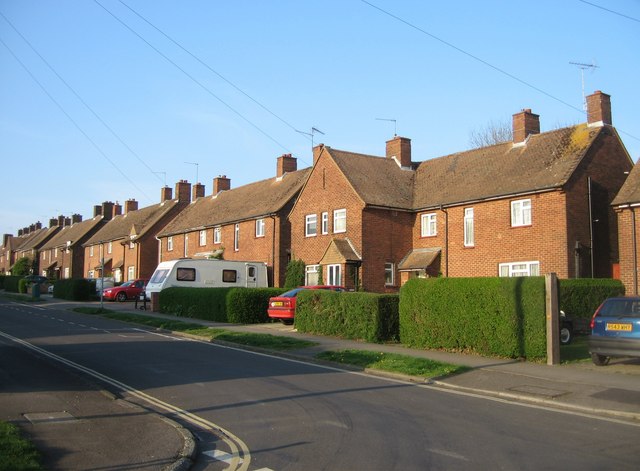 Looking for a mortgage adviser in the Basingstoke area? The Mortgage Hut have a team of professional, knowledgeable mortgage advisers ready to assist home buyers in the Basingstoke area including Chineham, Sherborne St John, Worting, Cliddesden and Mapledurwell.
First time buyers in Basingstoke
Basingstoke is a popular town for first time buyers but with higher than average house prices and plenty of interest in affordable homes, purchasing your first house here isn't always easy. The Mortgage Hut can help Basingstoke first time buyers get their foot on the ladder by finding the most suitable mortgage for you. Whether you are looking for high loan-to-value mortgage, a mortgage for a Help to Buy or Shared Ownership property or simply trying to keep your monthly repayments low - The Mortgage Hut can help!
Basingstoke Remortgages
Remortgaging to Release Equity
Did you know that homes in Basingstoke have gone up in value by an average of 10% in the last year and an amazing 20% since 2014
(Rightmove)
. If you have owned your Basingstoke home for some time now, it is likely you have significant equity in your property. By remortgaging you could release some of this cash - perhaps to extend your home for your growing family, get that dream kitchen or start a small business? The Mortgage Hut can help you decide if this might be an option for you.
Remortgaging to Save Money
With interest rates so low at the moment, there are numerous competitive deals out there! If you have recently come to the end of a fixed rate deal, are due to soon or are on your lenders standard variable rate - it is the perfect time to start shopping around for a new mortgage deal which could save you up to hundreds of pounds each month. The Mortgage Hut have access to thousands of deals, some unavailable on the high street and find the most appropriate one for your circumstances.
Home Movers
Moving to Basingstoke, away from Basingstoke or within the area? The Mortgage Hut can help home movers get the perfect deal on a mortgage for their new home. Whether you are moving to a home of a similar value, looking for a larger mortgage or a smaller mortgage in order to downsize. Our friendly Basingstoke mortgage advisers will not just find you a mortgage but deal with the paperwork and progress of your mortgage application, helping make your move as stress-free as possible!
Mortgages for Buy to Let
Buy to Let investors in Basingstoke can benefit from expert advice from The Mortgage Hut. We can help first time investors decide whether Buy to Let is right for them and if so find a product to help maximise the earning potential of their new investment. Experienced landlords are can also benefit from our access to many Buy to Let mortgage deals from a wide range of banks, building societies and specialist lenders.
Speak to a Basingstoke mortgage adviser today by popping into out branch located at
First Floor, 7 Church Street, Basingstoke, RG21 3QC
or arrange an appointment over the phone
by getting touch here.