The Mortgage Hut may be able to help first time buyers find the perfect mortgage deal but another challenge when purchasing your first property is saving for your deposit. Most mortgages will require a deposit of at least 10% of the property purchase price unless you use the Help to Buy scheme to buy a new build property, in which case it is possible to buy a home with just a 5% deposit.
Help Saving from The Help To Buy ISA
So how do you go about saving this large chunk of money? Current low interest rates are great for mortgages but when it comes to savings there really aren't any attractive savings accounts or bonds offering a good return on your money.
However the government's Help to Buy ISA can boost savings towards your house purchase by an amazing 25%. What a great a way to keep you motivated towards your goal of owning your very own home!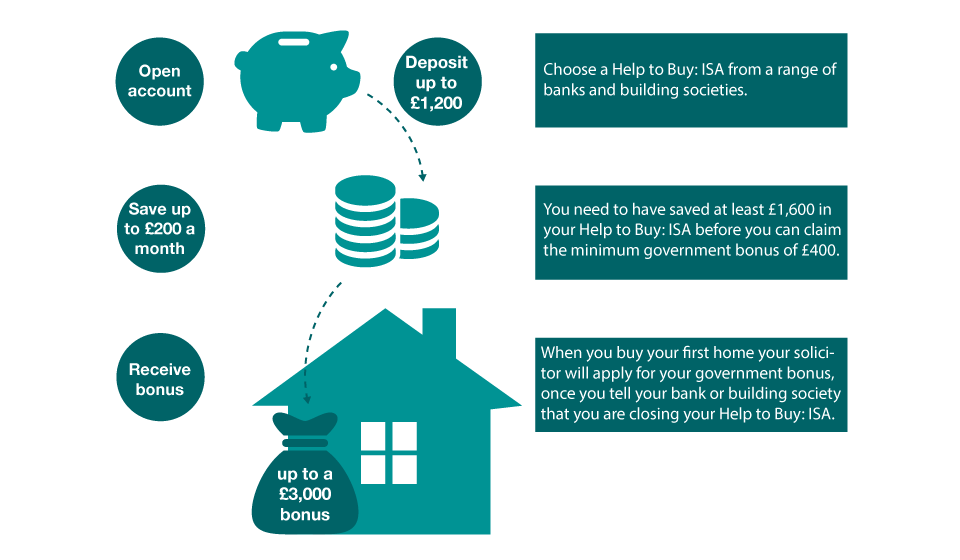 Help to Buy ISA Facts
Deposit up to £1600 on opening the account
Receive a government bonus of up to £50 for every £200 you save up to a maximum bonus of £3000
You must have at least £1600 saved to receive the minimum bonus of £400
If you manage to save £12000 you will receive the maximum bonus of £3000
The bonus is received when you purchase your home - your solicitor or conveyancer will apply for it and it will be added to the money you are putting towards your new home

Maximise your Savings
Any first time buyer can open a Help to Buy ISA so if you are purchasing a property with a partner then you can have an account each and receive up to £6000 towards your first home together.

A range of banks and building societies offer the Help to Buy ISA - you can find more information here.